Some of the Best Foods of Ethiopia
As an ancient country, Ethiopia has had ample time to perfect their recipes as well as their taste buds throughout the generations.
Today, unless you are a hermit living on an isolated island, you would have definitely come across an Ethiopian restaurant.
The enticing smell emanating from the establishment or even a neighbor's house who happens to be Ethiopian will most likely make your taste buds water.
Ethiopia's food menu is extensive and has something for everyone - whether a vegan, a die-hard meat lover, a health conscious eater...you will find something just for you.
The following are 10 of the best Ethiopian foods to eat in 2018.
Whether a first time eater or an experienced foodie, there will be something for you to discover the next time you go to your local Ethiopian restaurant.
---
1. Doro Wot
---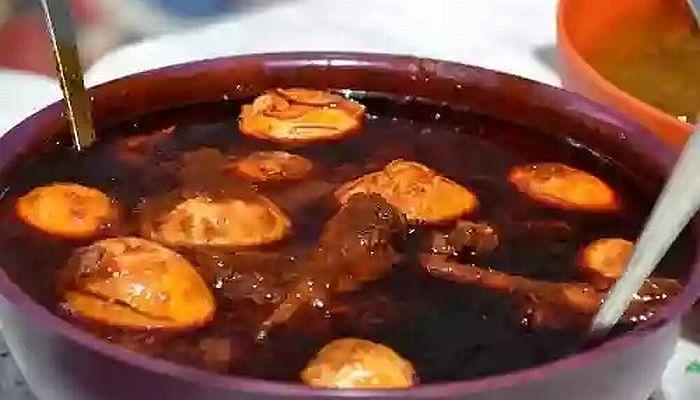 image credit: flamingo-restaurant.com
---
The Ethiopian Doro Wot is the leading national food and is eaten during major holidays and special occasions.
Doro Wot is a spicy stew that is made with chicken and hard boiled eggs.
The process itself takes hours and can exhaust your resources in the kitchen but it is definitely worth the trouble.
The amount of onions used and the long process of preparation is what gives Doro Wot that unique, sweet, yet spicy flavor that you will not forget easily.
Find 3 clearly explained recipes for Doro Wot here.
---
2. Shiro
---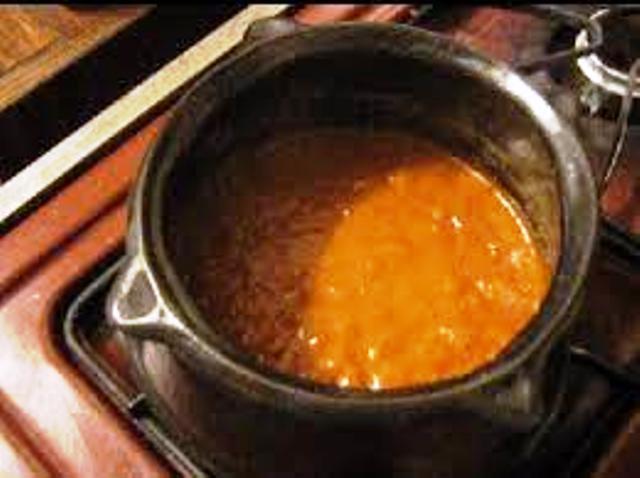 ---
The Ethiopian Shiro is the quintessential fasting dish in Ethiopia but is also eaten widely throughout the year.
Shiro is chick pea stew or curry, and its preparation may vary slightly depending on the person cooking the dish's ethnicity.
Either way, Shiro is great meals to have for vegans, for those that are health conscious and even people that want to take a break from heavy foods.
Although, be aware that some recipes might call for the addition of meat.
Make sure you clarify this before ordering it at your Ethiopian restaurant.
Find 2 clearly explained recipes for Shiro here.
3. Kitfo
---
image credit: ethiopian current (youtube)
---
The Ethiopian Kitfo is the national dish of the Gurage people of Ethiopia and is for all those meat lovers out there that want to try something different.
This dish is made from ground or minced meat and is spiced to perfection leaving you begging for more.
The traditional way that this lovely dish is eaten might not appeal to anyone other than Ethiopians.
This being because the meat is served more "rare" (raw) than is commonly eaten.
The other way to eat Kitfo is to have them heat the meat. Either way, this dish is delicious.
Find a clearly explained recipe for Kitfo here.
---
4. Kikil
---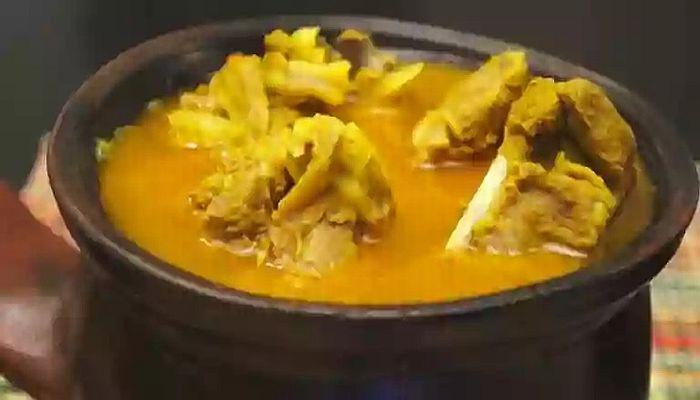 image credit: arinka.ca
---
The Ethiopian Kikil is a mild stew with potatoes and lamb that is slowly cooked to get all the flavors from the bones.
It is a great meal to use as a substitute for chicken soup offered to those feeling under the weather.
Make sure the meat is nice and tender before it is served, that qualifies it as a perfect Kikil.
Find a clearly explained recipe for Kikil here.
---
5. Key Siga Wot
---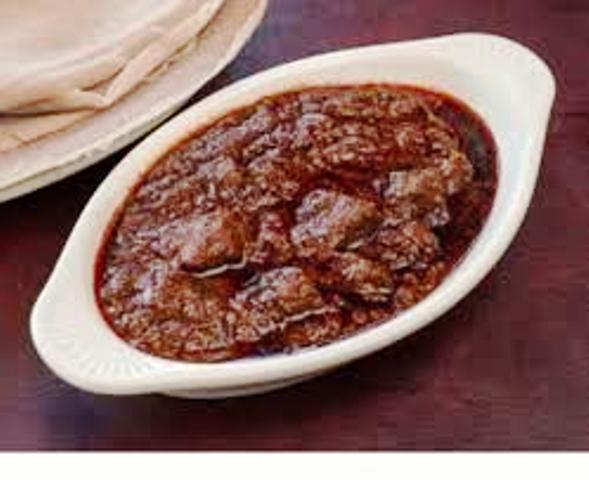 ---
The Ethiopian Key Siga Wot is literally translated to red beef stew.
This dish might not be for those who do not enjoy spicy dishes.
For all those adventurous types, this spicy, red stew with soft and delicious little cubes of meat will leave your mouth watering for more.
The preparation method is often similar between the various ethnicities, but a slight change in the type of spices depending on the region might be the only difference.
Find a clearly explained recipe for Key Siga Wot here.
---
6. Buticha
---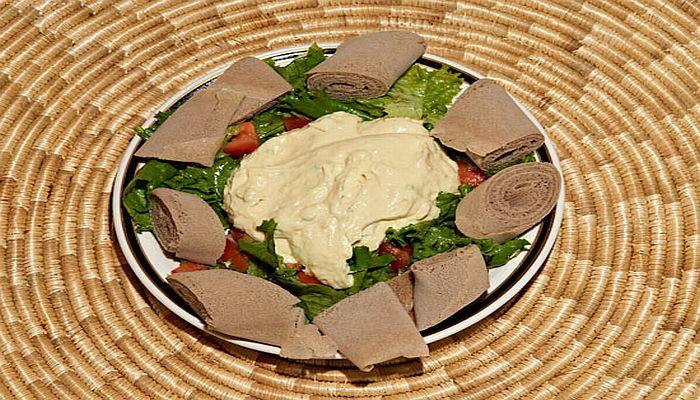 image credit: bayarea.com
---
The Ethiopian Buticha or chick pea porridge has a texture similar to couscous and is a must try for those health conscious folks.
Due to Buticha's great taste and simple preparation method, I would definitely recommend this dish for busy individuals, as well.
Find a clearly explained recipe for Buticha here.
---
7. Chechebsa
---
image credit: chicagoreader.com
---
The Ethiopian Chechebsa is shredded flat bread that is fried with various spices and a specially prepared butter.
Chechebsa is traditionally served as a breakfast dish in Ethiopia, with yoghurt on or beside the dish.
A variation used in the Eastern parts of Ethiopia would be to use honey as a dip.
Find a clearly explained recipe for Chechebsa here.
---
8. Misir Wot
---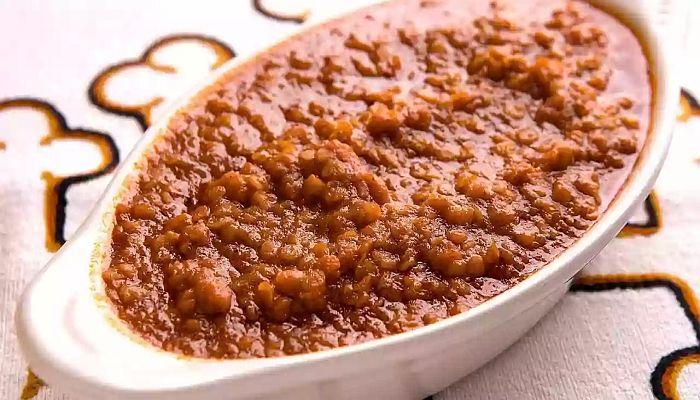 image credit: internationalrecipes.net
---
The Ethiopian Misir Wot or red lentil stew is another dish that is a mainstay during those long fasting seasons.
Lentils are known to be good for the body, and this dish brings flavors to the lentils that will make it hard for you to eat another way.
You can adjust the level of spiciness on this dish and still enjoy its great taste.
Find 3 clearly explained recipe for Misir Wot here.
---
9. Genfo
---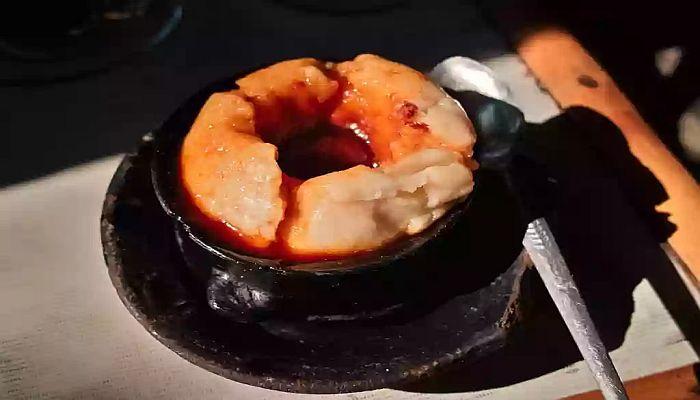 image credit: flamingo-restaurant.com
---
The Ethiopian Genfo or a type of Ethiopian porridge is another wonderful breakfast dish.
Although not something that is eaten often in Ethiopian households, it still has its importance as a meal given to pregnant or nursing mothers.
It is a healthy meal but the preparation requires a bit of patience and skill.
Find a clearly explained recipe for Genfo here.
---
10. Quanta Firfir
---
---
The Ethiopian Quanta Firfir or beef jerky with enjera.
Enjera is the spongy looking Ethiopian bread made from the teff grain.
The teff grain has been classified as a super food recently and is in demand throughout the world.
Hard boiled eggs are placed on top of this dish; although optional it definitely enhances the overall flavor.
Find a clearly explained recipe for Quanta Firfir here.
---
---