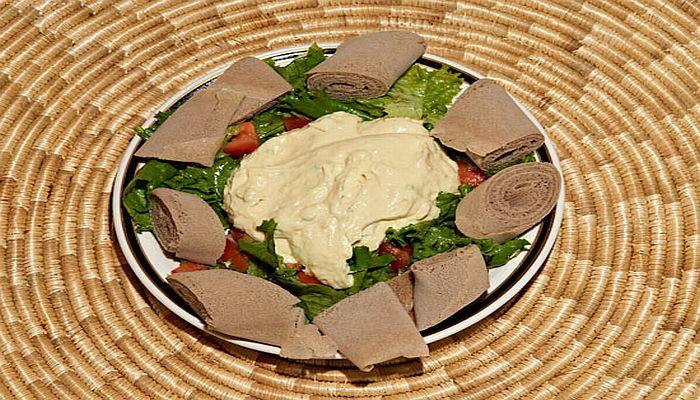 image credit: bayarea.com
Ethiopian Buticha
---
Ethiopian Chickpea Porridge
An Easy and Fast Way to Make Ethiopian Buticha
Measurements and Ingredients
- Chickpea flour (or boil the chickpeas and crush them)
- 2 cups water
- 1/2 tea spoon salt
- Lemon juice
- 1/2 Red onions
- a green paper
- Minced garlic clove
- a table spoon of olive oil
- a pinch of black paper
---
Preparation Method:
---
To make your Buticha, bring two cups of water to a boil in a medium size pot with a half tea spoon of salt.
Then slowly start adding the chick pea flour onto the water while stirring.
You will technically be making a very thick chickpea porridge. Make sure to constantly stir it for an even cook.
The chickpea for the Buticha takes about half an hour to fully cook.
You can add few drops of water to the side so it won't be burned.
The stirring might be a bit tiring, especially if you are preparing a bigger serving.
Once the Buticha is fully cooked, set it aside or put it in a fridge and let it cool.
The cooler it gets, the chunk can later be easily crushed into smaller pieces so give it an ample time to cool.
In the meantime, finely chop your onion and green pepper. Mix your chopped vegetables in a small bowl with the garlic and add a table spoon of olive oil, a couple table spoons of lime/lemon juice and black paper to it.
Take the already cooled chickpea porridge and crush it into tiny separated pieces using a fork, a knife or your hands.
---
The Buticha should have a texture along the lines of a Couscous.
Once you have your chickpeas ready and the dressing you prepared in a smaller bowl to it, mix it all together very well and serve with injera or bread.
---