Top Ethiopian Businesses
Ethiopia has managed to collect 18% more in this budget year which ended on July 7th, 2020 compared to the previous Ethiopian tax collection period for 2019, with the top 20 companies and taxpayers in Ethiopia being recognized for it.
The Ethiopian government was able to collect a whopping 233.7 billion Ethiopian Birr or about 6.4 billion US Dollars, from construction companies, breweries, cement factories, banks, and more.
The 18 percent increase from the previous year amounts to about 1 billion USD more than the previous Ethiopian tax budget year in 2019, making this a major gain for the most successful businesses in Ethiopia.
---
Ethiopian Ministry of Revenue and Top Companies
---
The Ethiopian Ministry of Revenue paid homage and respect to over two hundred of the top businesses in Ethiopia, including, state owned enterprises, private companies and tax payers, at the 2nd round of their annual Federal Taxpayers Recognition Ceremony, which was attended by Prime Minister Abiy Ahmed.
The top two hundred registered companies and businesses were awarded trophies at Unity Park for having maintained transparent accounting and timely payment of taxes.
The following are Ethiopia's top 20 companies and tax payers for the budget year ending in July 2020: (the amounts are approximate).
---
1. Ethio Telecom 21.6 billion Ethiopian Birr (585 million USD)
---
---
Ethio Telecom, formerly known as the Ethiopian Telecommunications Corporation (ETC), is an Ethiopian telecom company serving as the foremost internet and telephone service provider.
Ethio Telecom is owned by the Ethiopian government and upholds a monopoly over all telecom operations in Ethiopia.
This huge corporation is one of the "Big-5" group of state owned businesses in Ethiopia, along with Ethiopian Airlines, the Commercial Bank of Ethiopia, Ethiopian Insurance Corporation, and the Ethiopian Shipping Lines.
---
---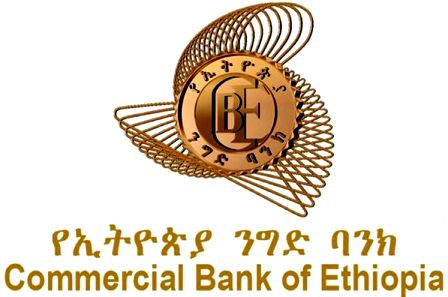 ---
The Commercial Bank of Ethiopia or CBE is the largest bank in Ethiopia.
By June 2015, it had about 303.6 billion Ethiopian Birr in assets and held approximately 67% of deposits and about 53% of all bank loans in the country.
The bank has around 22,908 employees, who staff its headquarters and it's over 1000 branches located in the main cities, regional towns, and neighboring countries.
3. Salini Impregelo 4.7 billion Ethiopian Birr (128 million USD)
---
---
The company was formally founded in 2014 as the result of the merger by incorporation of Salini into Impregilo.
Salini Impregilo is the largest Italian engineering and general contractor group and a global player in the construction sector.
The company is active in over fifty countries with about 35,000 employees and mainly focuses on the construction of dams, hydroelectric plants and hydraulic structures, water infrastructures and ports, to airports, hospitals and public and industrial buildings, to roads, motorways, railways, metro systems and underground works, to civil engineering for waste-to-energy plants and environmental protection initiatives.
---
---
---
This enterprise is responsible for the general supply of petroleum for the entire country.
Oil and gas in Ethiopia has a history which is a little over a century old. In 1860, an oil seep was discovered, but it wasn't till the 1920's that inexhaustible seeps of oil were verified.
It was generally referred to as oil in the Red Sea coast but was later attributed to specific areas in the Ogaden basin.
The new Ministry of Mines, Petroleum and Natural Gas has named the government run oil company Ethiopian Minerals, Petroleum and Bio Fuel Corporation (EMPBC) as the official body responsible for ensuring the oil operations are conducted according to the production sharing agreement.
---
---
Heineken Breweries runs 3 plants in Ethiopia: Bedele Brewery, Kilinto Brewery, and Harar Brewery.
Bedele Brewery which began operations in 1993 is located in Bedele town which is one of the largest populations in the Oromia Region, with more than 32 million people.
It currently has an annual technical production of 550,000 hectoliters with more than two hundred employees.
The brewery produces five brands: Walia, Bedele Regular 33cl, Bedele Regular 50cl, Bedele Special, and Sofi).
Kilinto Brewery is a state of the art, technologically advanced plant that is located in the outskirts of Addis Ababa, in Kilinto. It began operations in 2014 and has an annual production of 3 million hectoliters with more than two hundred employees.
The brewery is home to the Walia beer but also produces Heineken, Walia Radler, Harar, Bedele, Bedele Special and Sofi.
Harar brewery is located in the city of Harar, and began operations in 1984. It currently has an annual production of 500,000 hectoliters with more than two hundred employees.
Harar brewery produces the brands of Harar Beer, Harar Draught, Sofi, and Buckler. This brewery was awarded 4 times (2009/2012/2014/2017) the Ethiopian Quality Award.
---
6. BGI Ethiopia 2.33 billion Ethiopian Birr (64 million USD)
---
BGI, which is a part of Group Castel, is a brewery and beverage producer operating in more than fifty-three countries.
BGI Ethiopia Plc. has been operating in Ethiopia since 1998 and engaged in the production and distribution of beer, wine and beverages.
BGI runs 5 breweries including St. George Brewery in Addis Ababa, the Kombolcha Brewery, the Hawassa Brewery, Zebidar Brewery and Machew Northern Brewery with a combined production capacity of 3.6 million hectoliters of beer (bottle and draft) annually.
The company also owns the Castel Winery and vineyard located in the town of Zeway, which was formed in 2012.
The winery produces twelve thousand hectoliters of different wine varieties annually under the brand names Acacia and Rift Valley.
BGI Ethiopia's products are distributed by partner agents in all corners of the country and exported internationally to North America (USA and Canada), Europe (UK, Italy, France, Germany, Switzerland, Belgium, Netherland etc.), Middle East (Israel and UAE), Australia, Africa (Kenya, Tanzania, South Africa, South Sudan, Djibouti etc.), and Asia (China, Japan etc.).
---
7. Sur Construction 2.32 billion Ethiopian Birr (64 million USD)
---
---
SUR Construction Plc. was created by the Endowment Fund for the Rehabilitation of Tigray (EFFORT) in 1992 with a startup capital of 108 million Ethiopian Birr, as a General Contractor - Grade one (GC-1).
The company is currently the leading construction company among the very few local companies capable to undertake international contracts.
Furthermore, SUR Construction Plc. is the only local company who has undertaken hydropower projects in a joint venture with world renowned construction companies.
---
---
---
Dangote Cement is the African continent's top cement producer with operations in ten African countries, with revenues reaching above 2.2 billion USD.
The company operates as a quarry-to-customer producer with a production capacity of up to 45.6 million tons annually, across Africa at the end of 2019.
Dangote has facilities in Cameroon, Congo, Ethiopia, Ghana, Senegal, Sierra Leone, South Africa, Tanzania and Zambia.
Dangote Cement in Ethiopia runs a 2.5Mta plant, less than 90km from Addis Ababa, which was established in 2015.
With rich limestone reserves of about 223 million tons, it is the largest cement plant in Ethiopia capable of producing high-quality 32.5 and 42.5-grade cements.
---
9. MOENCO Ethiopia 1.84 billion Ethiopian Birr (51 million USD)
---
MOENCO is a part of Inchcape Plc., a London based company involved in global distribution and the retail of premium and luxury automotive equipment.
In the heart of Addis Ababa, around the area known as Mexico, a small garage with a capital of 200, 000 Ethiopian birr was created by Mr. Y. D. Lappine in 1959 at a small rented house.
His vision became reality with the help of other resourceful people, such as Ato Menasseh Lemma, the then Governor of the National Bank of Ethiopia, and the boss of Imperial Insurance Company.
9 years later, MOENCO took over the TOYOTA franchise business for Ethiopia when Inchcape Plc., became a major shareholder and funded a vast amount of capital.
In addition to the TOYOTA business, at different times MOENCO used to represent General Motors for various types of American vehicles and trucks; Ingersoll-Rand; WABCO, Pettibow; Universal; Dupont; General Tire; Frigidaire; Zanussi; and Thomas De La Rue & Co. of England.
---
---
Coca-Cola was first bottled in Ethiopia's capital Addis Ababa in 1959 by the EBSC or Ethiopian Bottling Share Company, which later opened a second branch in Dire Dawa in 1965.
The two plants were nationalized in 1975 and ran as public companies until 1996, when they were purchased by private investors.
Just prior to that, in 1995, the Coco-Cola South African Beverage Company (Coca-Cola SABCO) bought shares in the business and in 1999 signed a joint venture agreement with the plants.
In 2001, Coca-Cola SABCO increased its shares to 61 percent and the company changed its name to the East African Bottling Share Company. EABSC continues to run the two plants in Addis Ababa and Dire Dawa.
The company currently employs over 1,500 people in Addis Ababa and Dire Dawa and produces 720 million bottles of soft drinks annually.
---
11. Awash Bank 1.39 billion Ethiopian Birr (38 million USD)
---
Awash Bank was established by 486 shareholders with a start-up capital of 24.2 million Ethiopian Birr in 1995.
By 2020 the number of shareholders and its paid-up capital increased to over 4369 and 5.87 billion Ethiopian Birr.
Awash Bank currently has total assets of 95.6 billion Ethiopian Birr with over 466 branches across Ethiopia.
---
---
National Oil Ethiopia (NOC) Plc. is the first domestic major oil marketer of petroleum products with a wide network of service stations located across Ethiopia.
The company was formed in 2004, and currently, NOC markets one of the world's leading lubricant brand Chevron-Caltex Lubricants, and maintains a major market share in Ethiopia's Oil Industry with the supply of over 100 different lubricant grades of Industrial and Automotive applications.
Furthermore, NOC markets other Petroleum products such as Bitumen, LPG, Petcock and Chemicals.
---
---
---
The present Sugar Corporation was formed in 2010 by the Council of Ministers Regulation No.192/2010.
It operates under a board of directors, and is accountable to Public Enterprises' Property and Administration Agency.
By 2014, there were only 3 sugar factories, but currently there are eight operational factories while also expanding the existing plants.
Generally, from the new sugar factories Tendaho, Kessem, Arjo Diddessa, Omo Kuraz Number Two and Omo Kuraz Number Three`s construction is completed and the factories have started production.
The Sugar Corporation of Ethiopia has land covered with sugarcane in the area of 102,741 hectares up from 30,397 hectares in 2009.
---
---
MOHA Soft Drinks Industry S.C was purchased from the Ethiopian Privatization Agency and created in 1996.
MOHA or Mohammed Hussein Al-Almudi, currently produces Ethiopia's Pepsi, Mirinda, 7 UP, Kool Carbonated Natural Mineral Water, and Tossa Minch Natural Spring Water.
---
15. Hamza Usman Ali 767.5 million Ethiopian Birr (21 million USD)
---
---
16. Hamid Trading 675 million Ethiopian Birr (18 million USD)
---
---
17. Bedele Brewery 618 million Ethiopian Birr (17 million USD)
---
Bedele Brewery was created in 1993, as a formerly government-owned corporation, producing about 75 million bottles of beer each year for domestic and export market, until it was purchased by Heineken in 2011.
---
---
OIB was formed in 2008, with an authorized capital of 1.5 billion Ethiopian Birr, whereas its subscribed capital was 279.2 million Ethiopian Birr, and its paid-up capital of 91.2 million Ethiopian Birr.
OIB opened its first branch at Dembel City Center, named Bole branch, but currently the Bank's branches have surpassed 280, with a paid-up capital of over 3 billion Ethiopian Birr.
---
19. Nyala Motors 545.5 million Ethiopian Birr (14.8 million USD)
---
Nyala Motors Share Company was formed in 1973 by 5 members with a registered capital of 50,000 Ethiopian Birr.
In the beginning, the company began with the sales of Datsun automobiles, but currently it has become the exclusive distributor for Nissan motors vehicles, UD trucks, VE commercial vehicles, Unicarrier forklifts and Macpower battery.
Nyala's headquarters are located in Addis Ababa at Megenagna-Airport ring road with a fully established after sales service center.
Furthermore, Nyala has branch offices in Dire Dawa, Hawassa, Bahirdar, Mekelle and Jimma.
---
20. Messebo Cement 535.8 million Ethiopian Birr (14.5 million USD)
---
Messebo Cement Factory Plc. is part and parcel of EFFORT or Endowment Fund for the Rehabilitation of Tigrai.
The company began with a paid up capital of 240 million Ethiopian Birr, and is located in the town of Mekele in the Tigrai Regional State.
The first cement line of the factory was constructed and erected by a Turkish company called, ENKA, with the machineries designed and supplied by FLSmidth of Denmark.
The investment capital of the first round was about 1.3 billion Ethiopian Birr and the second round being about 2.2 billion Ethiopian Birr.
The company now produces Ordinary Portland Cement (OPC), Portland Pozolana Cement (PPC), Portland Limestone Cement (PLC) and Low Heat high Sulfate Resistance Cement (LHHS).
The plant produces Portland cement types which serve for light and heavy construction up to C-45 concrete grades, with a production capacity of 7,000 tons daily and 2,100,000 tons of cement per annum.
---