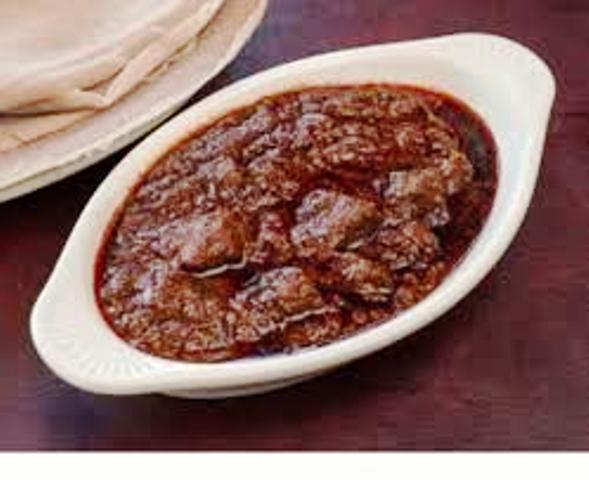 Ethiopian Key Sega Wot
Ethiopian Red Beef Stew
Fast and Simple Recipe for Authentic Key Sega Wot
Measurements and Ingredients
2-3 pound beef cubed
5 large onions fine chopped
2 cup of vegetable oil
5 teaspoons minced or powder garlic
2 teaspoons minced or powder ginger
1/4 cup of authentic Ethiopian Berbere
2 teaspoon Wot Kimem (Mekelesha)
2 Teaspoon salt (as needed)
1/2 cup of water
---
Preparation Method
---
In large pot, simmer onion and garlic with vegetable oil till lightly brown.
Add Berbere and continue to simmer for about 15 minutes at low heat and stirring occasionally.
Add beef and water, let it simmer until beef is done, then finish off cooking by adding wot kimem (Mekelesha) and salt.
---
Serve your Key Sega Wot hot with Enjera (Ethiopian flat bread made of teff).
---
image credit: pinterest.com
---