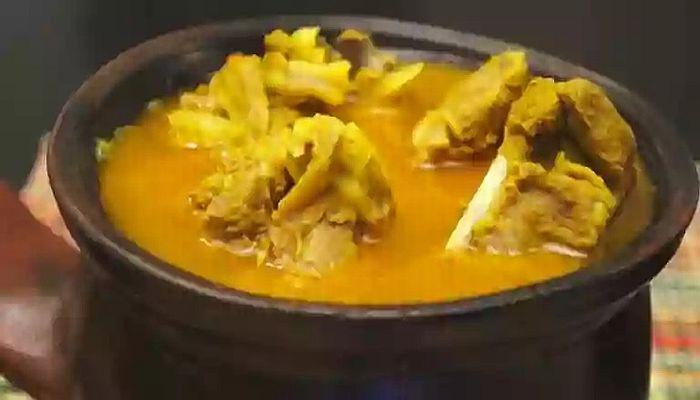 Ethiopian Kikel or Kekel
Ethiopian Mild Stew with Potatoes and Lamb
Simple and Quick Recipe for Kikil
Preparation Method
---
Kikil - Kikel is a mild stew type of dish.
This dish is made with Lamb and Potatoes.
It is slow cooked and whatever meat you use it should have some bones.
It is like Alicha in many ways but Kikel is more of a thinner watery stew.
We will need - equal parts of Lamb with bone to potatoes - fresh green chili to taste - sliced onions - chopped garlic - salt - Turmeric - Kibbeh (Ethiopian spiced butter) this is optional.
In a large pan of cold water add the Lamb, salt, turmeric, garlic, oil and onions - Bring to a boil and simmer for at least 1 hour (maybe 2 depending on the size of the bones.
Now we will add the potatoes - Make sure you are happy with your meat - meaning it is well cooked and tender, as we are now only about 10 mins from being done.
Finally we will add fresh green chilli and Kibbeh - both are optional - check it for salt - cook for just 5 more mins or until the potatoes are cooked.
---
Now your Kikil - Kikel is ready to be served.
---