What is Ethiopia? Well, Ethiopia is an ancient kingdom, which is as fascinating as it is challenging and confronting.
The country strikes one as endlessly intriguing with an exciting natural history, in addition to its dramatic and legendary history.
With unbelievably remarkable landscapes and some very charming people, Ethiopia will leave visitors with an unforgettable experience.
The country itself is an amazingly beautiful one that is unlike any place on earth. To discover Ethiopia, means to delve into its scenically, culturally and historically incredible aspects.
Ethiopia is an endless storehouse of natural history wonders.
In the past, Ethiopia was known only for the negative famine image portrayed in the media the world over but today she is being lauded for the many development projects and for having one of the fastest growing economies in the world.
The false image of desert and famine are very far removed from today's Ethiopia.
A country dominated by fertile and lush highland plateaus also called the "roof of Africa".
With a wonderful past, Ethiopia is hoping to create a new and amazing future.
The following list answers the question what is Ethiopia with 20 amazing things you have to know.
---
---
---
The Danakil is known to be the hottest place on earth, with temperatures reaching above 50 degrees Celsius, while the nights being chilly.
Due to security concerns and its inhospitable environment, special care and attention needs to be given before visiting this rare and remarkable place.
---
---
image credit: ashtronort.wordpress.com
---
The town of Lalibela was known as Roha before it was renamed by the 12th century King Lalibela a member of the Zagwe Dynasty.
The town is home to the incredible 11 rock hewn churches, each one of them having been carved out from a single block of granite.
The roof of these churches is at ground level, with the largest of them, Bet Giorgis or Saint George's standing at 40 feet high.
---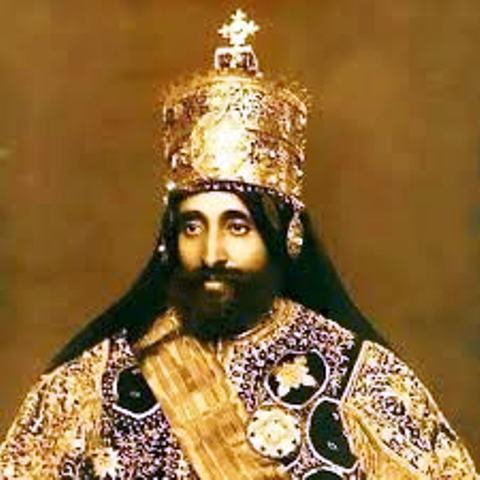 ---
His Imperial Majesty, Haile Selassie I, is the last emperor in the 3,000-year-old Ethiopian monarchy, who ruled for half a century before he was deposed by military coup.
---
---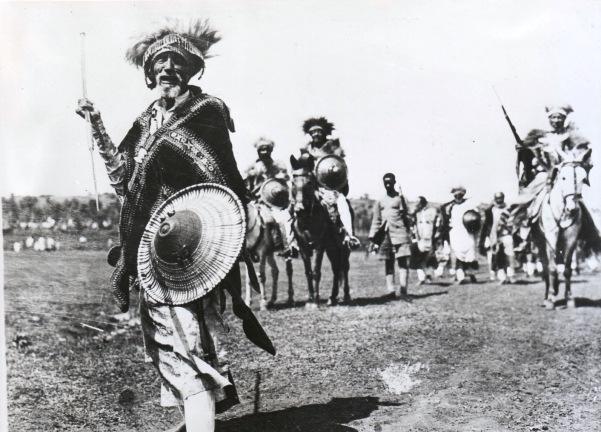 ---
The First Italo-Ethiopian War was fought between Italy and Ethiopia from 1895 to 1896.
It originated from a disputed treaty which, the Italians claimed, turned the country into an Italian protectorate.
This was not the first African victory over Western colonizers, but it was the first time such a military put a definitive stop to a colonizing nation's efforts.
In an age of relentless European expansion, Ethiopia alone had successfully defended its independence.
---
---
---
Harar is the most important Muslim city in Ethiopia and is considered the fourth holiest city in Islam after Mecca, Medina and the Dome of the Rock.
Harar is also home to the hyena man, who feeds and lets people feed hyenas every night.
In the past, a man used to feed meat to the hyenas in order to get them to stay away from his livestock. Today, feeding hyenas are a ritual in the city
---
---
---
Ethiopia is the most populous landlocked country in the world.
In addition to this, Ethiopia is also the second most populous country in Africa.
---
---
---
Built in the 6th century and dedicated to Saint Abune Aregawi, the Debre Damo Monastary is located in the Tigray region on a remote mountain top.
This monastery is said to have played a major role in the overall history of the Ethiopian Orthodox Church.
It is also the chosen location for the writing of numerous books that are distributed to churches all over the country.
It is reachable only via one route and that is by climbing up a rope, which is tied around the waist and pulled on by monks waiting atop.
---
---
---
The Julian, Gregorian, Coptic and Ethiopian calendars have the same number of days in a year, (365 days and 366 days in a leap year), but the counting methods giving the number of days in each month, and number of months in a year, of the Julian and Gregorian calendars vary from the Ethiopian and Egyptian Coptic calendars.
The Ethiopian and Coptic calendars consist of thirteen months where the first twelve months have thirty days each, and the last (thirteenth) month has only five days (six days in a leap year).
The Gregorian calendar consists of twelve months with January, March, May, July, August, October and December having thirty one days, April, June, September and November, thirty days and February having twenty eight days (twenty nine days in a leap year).
---
---
---
"Look to Africa when a black king shall be crowned, for the day of deliverance is near."
These prophetic sounding words were spoken by Marcus Garvey, a Jamaican national who was an extremely influential black activist that believed in Black Nationalism and Pan-Africanism.
With the coronation of Ras Teferi making him an Emperor and thus fulfilling Garvey's prophecy, more and more Jamaicans began to take notice.
The Emperor's visit to Jamaica in 1966, further encouraged settlers to take the land in Shashamane, and thus the movement began to pick up momentum.
Rastafarianism exploded into the consciousness of the world.
---
---
---
The men only monastery of Debre Damo houses an impressive collection of priceless manuscripts.
---
---
---
A British army regiment is in possession of the oldest drum in the world which they took from Emperor Theodore of Ethiopia. The regiment's young officers used to wear it while drinking alcohol as an initiation.
---
---
---
In Ethiopia, the people work on a 12 hour clock as opposed to the traditional 24 hour clock and this ancient nation has no intention of changing this unique time telling technique.
---
---
---
In 1985, the Ethiopian Red Cross donated thousands of dollars to victims of Mexico's earthquake.
Mexico and Ethiopia share a close friendship, partly due to Mexico's support of Ethiopia during the Italian invasion of 1935.
---
---
---
Millions of people believe that the Ark of the Covenant was brought to Ethiopia and now lies hidden in one of its churches.
The sanctuary where the Ark is said to be housed is guarded very closely.
The ark was built at the foot of Mount Sinai and in around 955 B.C. it was deposited by Solomon in the Holy of Holies of the First Temple.
It is further claimed that Solomon's outcast son took it south to Ethiopia and kept it there for over 800 years with a Judaic cult.
---
---
---
The USSR, finding itself supplying both sides of a war, attempted to mediate a ceasefire. When their efforts failed, the Soviets abandoned Somalia.
Other communist countries offered assistance: the People's Democratic Republic of Yemen offered military assistance and North Korea helped train a "People's Militia"; East Germany likewise offered training, engineering and support troops.
As the scale of communist assistance became clear in November 1977, Somalia broke diplomatic relations with the USSR and expelled all Soviet citizens from the country.
Not all communist states sided with Ethiopia. Because of the Sino-Soviet rivalry, China supported Somalia diplomatically and with token military aid. Romania under Nicolae Ceaucescu had a habit of breaking with Soviet policies and maintained good diplomatic relations with Somalia.
---
---
---
Despite being the birthplace of coffee, Ethiopians cannot enjoy their own first grade beans.
Laws were passed that only allows for lower quality beans to be sold in the local market.
The government did this in an effort to promote coffee exports and to get hard currency.
---
---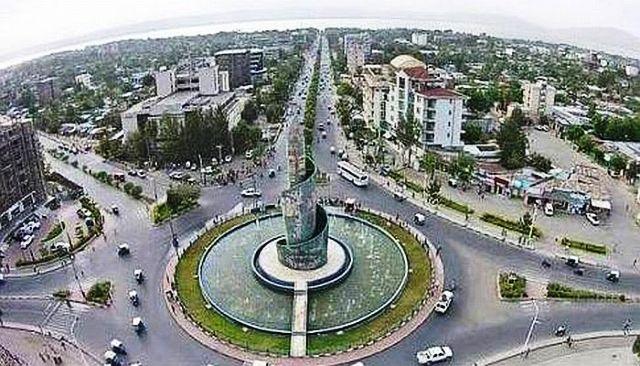 ---
Ethiopian and Chinese cooperation over the past ten years or so has led to a system of quality roads being built in Ethiopia.
It is estimated that the Chinese have invested around $21.52 billion in Ethiopian infrastructure projects.
---
---
---
Visitors to Ethiopia can expect to marvel upon the many palaces and castles, one such location is the city of Gondar.
The Royal Enclosure of Gondar is the city's imperial area and it contains five castles, elevated walkways, and connecting tunnels that are surrounded by stone walls.
---
---
---
An Italian soldier opened the restaurant by the end of World War 2 and it has gained fame for its quality and authentic cuisine.
Celebrities such as Bono, Brad Pitt and Angelina Jolie have all visited this restaurant and the famous Bob Geldof claimed it was the best Italian restaurant in the world.
---
---
---
King Ezana's legacy of bringing Christianity to the Axumite Kingdom still makes itself felt in Ethiopia today.
In fact, Ezana has been made a saint by the Ethiopian Orthodox Church in commemoration of his bringing the religion to Abyssinia.
---
Government, Visa, Hospitals, Car Rentals, Services...
---
---
Flight Services
Official Carrier & Private Carriers...The world reknowned Ethiopian Airlines offers coverage of many international and local destinations.
It has flights to cities such as: Bahir Dar, Gondar, Mekelle, Axum, Dire Dawa, Jijiga, Gode, and Gambella. Tickets can be found at the many travel agents located throughout Ethiopia. Abbyssinia Flight Services offers chartered private flights to areas all over Ethiopia. View Agents
Tour Operators
To Plan the Perfect Tour...Tour operators facilitate tour packages, car rentals, hotel reservations, ticketing, special vacations, packaged tours, etc.
View Tour Operators
Hospitals
Hospitals, Pharmacies, & Ambulances...There are many health service providers at various levels of capacity in Ethiopia, as well as the regions in which tourists travel often.
However, it is always advisable to pack all recommended medicines as directed by the physician before beginning a trip. View Hospitals
Postal Services
EMS, TNT, FedEx, UPS, DHL...There are Ethiopian Postal services throughout Ethiopia, with the Main Office around the Ambassador area.
Courier services such as DHL, FedEx, UPS, TNT, and EMS are also available. View Couriers
Telecommunication
Internet - Ethio Telecom offers a variety of connection speeds through its package deals. There are lots of internet cafes to choose from throughout the city and most hotels offer this service too.
The broadbank internet connection is widely used throughout with speeds starting at 128kb/s to 3.1 mb/s.
It is also possible to browse the web from GSM mobile phones by using GPRS. 3G & 4G SIM cards are also available with faster speeds. Corporate businesses and international organizations can enlist for the leased line broadband connections which are known for their speed. View Telecom
---
Historical Figures and Ethiopian Wars
---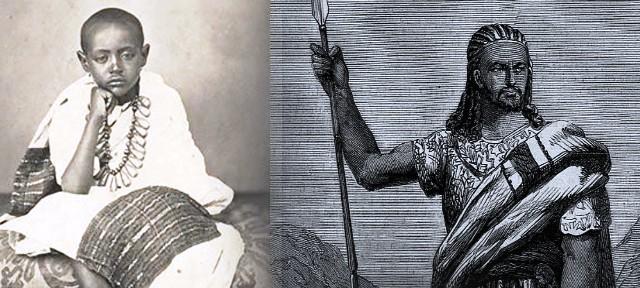 ---
King Lalibela - Gebre Mesqel Lalibela was a great king of the Zagwe dynasty whose reign lasted forty years, spanning the end of the 12th century and the opening decades of the 13th. According to a well-known fable, a...Read More
Colonel Abdissa Aga - Colonel Abdissa Aga was born in Welega, Oromia. His father lost his temper and killed his own brother when Abdissa was about 12 years old. Though he went as far as Addis Ababa to appeal for the release of his father, he was...Read More
King Ezana - Ezana was a prominent ruler of the Kingdom of Axum in the 4th century A.D. He was born with the name Abreha and had a...Read More
King Zara Yaqob - The 15th-century king of the Solomonic dynasty left a starkly different legacy than his recent predecessor Amda Seyon I. Zara Yaqob was an embarrassment on the...
Read More
---
More Ethiopian Historical Figures
---
---
Doro Wot, Genfo, Zilzil Tibbs, Enjera, etc.
---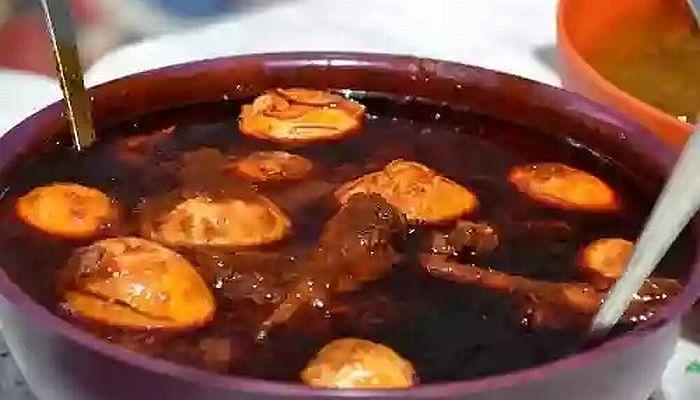 flamingo-restaurant.com
---
Ethiopian Doro Wot
Ethiopian Spicy Chicken and Hard Boiled Egg Stew or Ethiopian Red Chicken Stew...Measurements and Ingredients - 2 pounds skinless chicken legs, Lemon juice, 2 large red onions, finely chopped (depending on serving size upto 2 kg onions), 1 1/2 cups berbere (Ethiopian spice mixture which includes chile pepper, garlic, ginger, dried basil, Ethiopian cardamom, black and white pepper...View Doro Wot
---
Ethiopian Zilzil Tibbs or Zilzil Tibs
Ethiopian Braised Beef Tenderloin...Measurements and Ingredients - BRAISED BEEF: 1 pound beef tenderloin, cut into 1/2-inch cubes, 2 tablespoons red wine, 1 green bell pepper, cut into 1/2-inch squares...
View Zilzil Tibbs
Ethiopian Injera or Enjera
Ethiopian Flat bread made from Teff...Traditional Ethiopian food is famous for hot spicy food served on top of soft pancake-like bread called injera. True injera is made from a very nutritious grain called teff. Unfortunately, it is hard to make the perfect Injera at the first attempt. There are a number of different recipes to make injera and none have a solid formula...View Ethiopian Bread
---