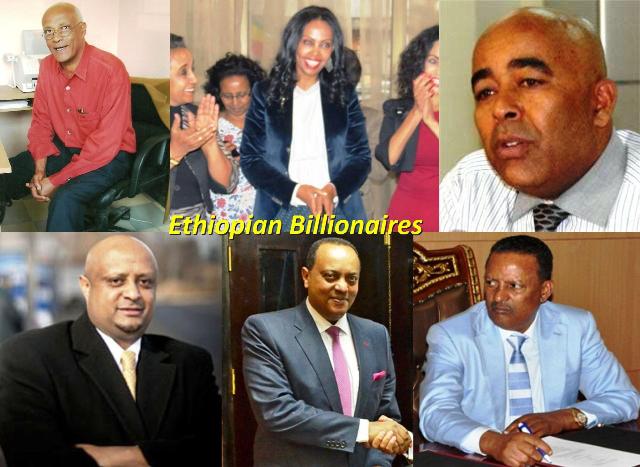 The Most Successful and Richest Ethiopians
As one of the fastest growing economies in the world, Ethiopia is on its way to becoming an important hub for global commerce.
The Ethiopian men and women who have spearheaded the country's phenomenal growth stem from various backgrounds, ethnicities, and religions.
For most, the journey to becoming one of the richest Ethiopians was not an easy one, but through an undying obsession to become successful, these people have reached their goals.
For various reasons, such as political, economic, etc., Ethiopians are spread out as Diaspora all over the globe.
---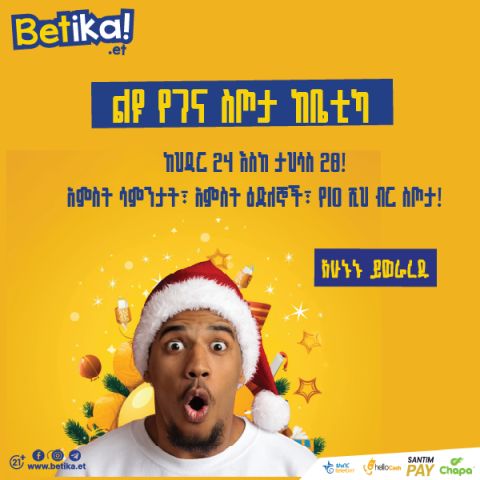 ---
Many of these men and women have also achieved exceptional success and are deserving of being included in the list of the richest Ethiopians. Ethiopians are known to be hard workers and passionate about their chosen endeavors.
Add to this innovativeness and the ability to make something from nothing, and you have the recipe that makes the following list of the richest Ethiopians.
---
1. Belayneh Kindie Belayneh Kindie Import and Export (BKIE)
---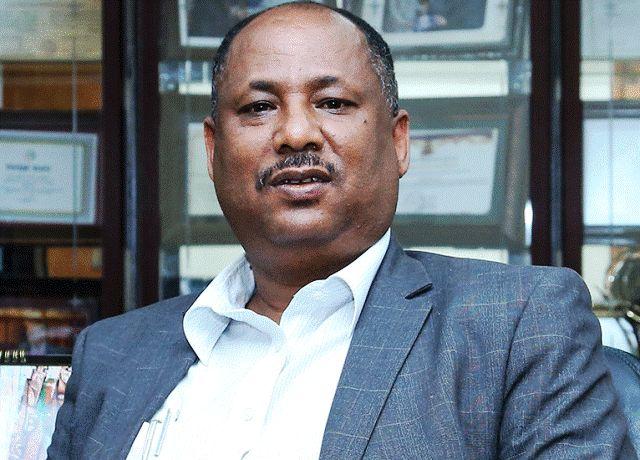 ---
Belayneh Kindie began his journey to wealth by starting his company Belayneh Kindie Import and Export (BKIE), in 2005 with the startup capital of only 111,000 USD or 3,000,000 ETB.
Primarily engaged in the export of oil seeds and other similar products, BKIE rose to become the Ethiopia's largest exporters of sesame seeds by 2010.
Focusing his efforts on employee improvement, good management, and tight credit controls, BKIE soon began to expand to various other sectors.
By 2006, Belayneh entered the transport business by establishing the BKPT or Belayneh Kindie Private Transport, with six 40 ton carrying trucks. Today, this company owns over a hundred.
Gerelta Business Plc. was soon created in 2008, to strengthen and expand Belayneh's import and export businesses.
In 2009, Belayneh's assets rose astronomically with his 134,000,000 ETB or 5,000,000 USD acquisitions of the famous Ethiopia Hotel (Addis Ababa) and the popular Ras Hotel (Adama/Nazreth).
Always looking to grow, Belayneh would spend a further 600,000,000 ETB or 23,000,000 USD to acquire a 40,000 sqm plot of land in Bahir Dar to build a 5 star resort and hotel.
Focusing on the Amhara region, Belayneh would invest a further 1,200,000,000 ETB or 45,000,000 USD for a 30 hectare plot of land to build an edible oil refinery plant.
As a major shareholder of Tsehay Industry and Tsehay Insurance Share Company, Belayneh would have vast control in Ethiopia's manufacture of LTZ, sheet metal, etc.
Expanding further by looking to the booming construction industry in Ethiopia, Belayneh acquired 10 dump trucks, 4 bulldozers, 3 excavators, 2 graders, 3 mixers and a crusher which he rents out.
By 2015, Belayneh would go on to invest in Ethiopia's agricultural sector with the initial payment of 25,000,000 ETB or 1,000,000 USD for 250 hectares of land for the cultivation of sesame, coffee, etc.
This land would be supplemented with an additional 1,500 hectares of land by the government of the Southern Nations, Nationalities and Peoples.
All in all, Belayneh Kindie, an Ethiopian billionaire and one of Ethiopia's richest, is a titan of business, with his successful enterprises ranging from hotels, import/export, transport, rental, manufacturing, agriculture, etc.
2. Tewodros Ashenafi Ambo Mineral Water/SAB Miller/South West Energy
---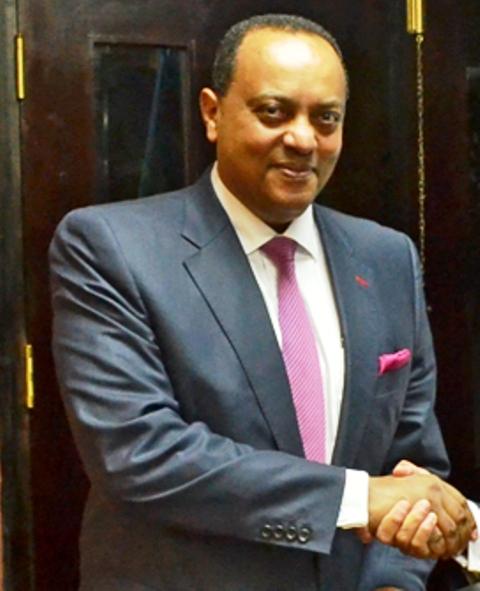 ---
Tewodros Ashenafi born in 1969 is a highly educated and enterprising individual that has brought significant changes in the Ethiopia's energy sector.
With a degree in economics from Columbia University as well as an alumnus of the world renowned Harvard Business School, Tewodros well versed in the ways of international business would bring his knowledge to Ethiopia, after holding prominent positions in the west.
Beginning his career with Merril Lynch & Co. in New York, Tewodros would go on to be a consultant for large multinational corporations looking to invest primarily in South America and the Commonwealth of Independent States.
Tewodros also sits on a multitude of boards, think tanks, as well as, being a winner of international awards. Some of them include Columbia University's Africa Center Advisory Board, Atlantic Council International, New York's East West Institute, Initiative for Global Development, and was the winner of Young Global Leader (World Economic Institute).
By2016, Tewodros would play a vital role in one of Africa's largest private sector business transactions.
As a local partner in Ethiopia for Japan Tobacco International, they would go on to close a deal for 1,400,000,000 USD for the 40% acquisition of Ethiopia's National Tobacco Enterprise.
This billion dollar deal is Ethiopia's largest ever privatization agreement.
In addition to this, Tewodros would become the Chairman and CEO of SouthWest Energy, the first and only local oil and gas organization.
This company would be supplemented with SouthWest Development which gives services to companies engaged in the oil and gas industry in Ethiopia.
Always one to keep an eye out for opportunities, Tewodros would also become chairman of Ambo Mineral Water, one of Ethiopia's largest beverage brands.
A billionaire in his own right, Tewodros Ashenafi, one of Ethiopia's richest, is without a doubt, a significant contributor to the current explosive growth of Ethiopia.
---
3. Tekleberhan Ambaye Tekleberhan Ambaye Construction Plc.
---
---
Tekleberhan Ambaye (Eng) began his rise to greatness in 1993, registering his self named TACON or Tekleberhan Ambaye Construction Plc., with the initial capital of 5,000 ETB or 185 USD.
The company today employs over 2,500 people with a dozen projects with contract values in the range of 5,000,000,000 ETB or 186,000,000 USD.
Tekleberhan has also opened up Edna Mall, housing a modern movie theater, and one of only two countries in Africa that receive Hollywood movies directly upon their release.
His company TACON was also the first Ethiopian construction company to qualify for the International Standardization Organization or ISO. Tekleberhan Ambaye is an industry leader and one of Ethiopia's richest men.
---
4. Eskinder Zewdie Eng. Zewdie Eskinder & Co. Plc.
---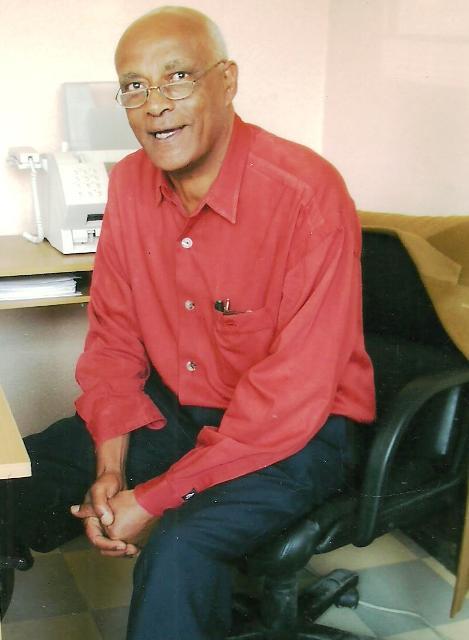 ---
Eskinder Zewdie is a German educated engineer that has brought his exceptional civil engineering abilities to his homeland.
Before starting his company in Ethiopia, Eskinder had already become a success in Germany. With lucrative government contracts and the ability to successfully complete them, his German company reached great heights.
In Ethiopia, Eskinder has consulted and managed various huge road and bridge projects that are a source of pride for Ethiopians.
From the beautifully designed Bole Road-Wello Sefer overpass to various other projects all over Ethiopia, he and his company have received a multitude of accolades.
Eskinder's obsession with quality has changed the way several construction companies operate in Ethiopia.
Working closely with the Chinese, he has been praised for not letting any shoddy construction works pass.
Eskinder has also been awarded by the Ethiopian Roads Authority (ERA) and Addis Ababa City Roads Authority (AACRA) for being one of the best engineers benefiting Ethiopia.
---
5. Buzuayehu T. Bizenu East African Holding Share Company (EAH S.C.)
---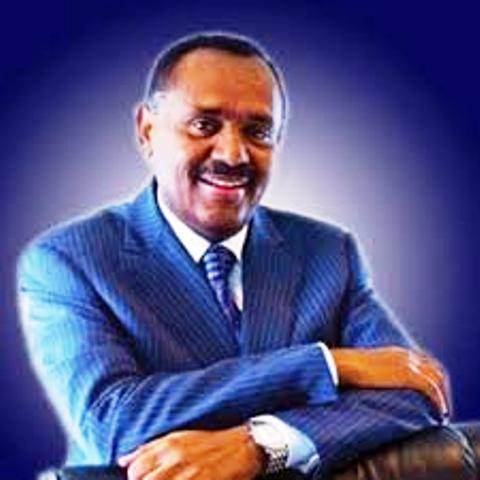 ---
Buzayehu T. Bizenu is the founder of East African Holding Share Company (EAH S.C.), a huge conglomerate of companies operating in almost all the large business sectors of Ethiopia.
Buzayehu's East African Holdings is made up of several sister or subsidiary companies involved in manufacturing fast moving consumer goods, printing and packaging, agriculture (commercial farming), transport, agro processing, cement production, real estate, coal mining, coffee export, and coffee roasting and packing.
Companies run by Buzayehu include: Bizenu Investments Plc., East African Agri-Business Plc., Cosmar East Africa Business Plc., East African Group (Eth) Plc., East African Tiger Brands Plc., Ethio-Asia Industries Plc., National Cement S.C., East African Coal Mining Corporation Plc., East African Real Estate Development Plc., National Transport Plc., National Premix Construction Plc., Hamaressa Edible Oil S.C., and Distribution Outlets (over 21 located throughout Ethiopia).
With such a massive penetration of Ethiopia's largest industries, Buzayehu Bizenu is nothing short of an Ethiopian billionaire, mogul and one of Ethiopia's richest.
---
6. Ketema Kebede KK Plc.
---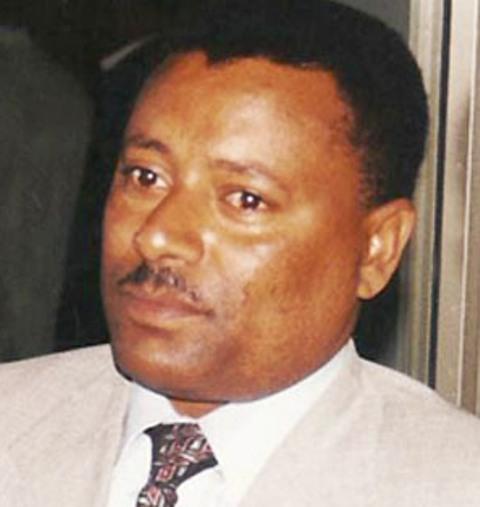 ---
Ketema Kebede created the self named KK Plc. in 1976, as a mere youth. Through the crafty use of his family's trading background, Ketema began to retail acrylic yarn and other similar items that were in high demand throughout Ethiopia.
As his company grew, Ketema expanded to trading with neighboring countries and KK Plc. began its explosive rise as one of Ethiopia's largest business enterprises.
In the beginning, Ketema Kebede would be engaged in the trade of blankets, sweaters, carpets and like products.
Through its explosive growth, KK Plc would be transformed into a corporate entity in 1992. Ketema would begin to import and sell goods, export agricultural products, and distribute locally produced goods throughout Ethiopia.
Furthermore, continually looking to grow, Ketema would also begin to manufacture acrylic yarn and blankets, engage in real estate development, and operate a transit and forwarding company.
A true business man at heart that rose from humble beginnings to become one of the richest Ethiopians, Ketema Kebede is a true inspiration for all hoping to achieve substantial success.
---
7. Samuel Tafesse Sunshine Construction Group
---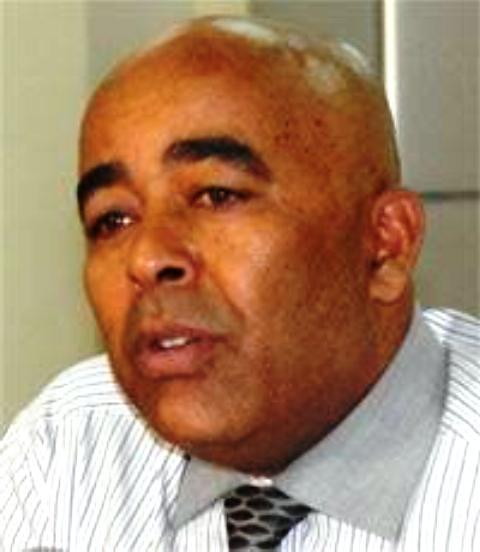 ---
Samuel Tafesse was born to a low income family and was forced to work as a youth of only 14 years old to support his family.
Being the eldest sibling, Samuel took a job as a parking attendant at the Addis Ababa Stadium, where he would use the opportunity to sell soft drinks, chewing gum, and cigarettes.
The enterprising Samuel would land a job as a construction worker upon completing high school and go on to study engineering at Addis Ababa University.
Unfortunately, his family's finances would force him to drop out after three years of higher learning, just short of receiving his degree.
Having been enthralled with the little he had seen in the construction business, Samuel would borrow 10,000 ETB or 370 UDS to get a construction license in 1986.
The company he registered, Sunshine Construction Limited, would one day grow to become the behemoth of construction it is today in Ethiopia.
Beginning with small contracts, such as roof maintenance for Wabe Shebelle Hotel and slowly expanding, Samuel's hard work and integrity would cause his little company to blow up into the giant it is now: Sunshine Construction Group.
Samuel Tafesse's company now engages in large-scale road and bridge projects, large scale real estate developments, the building of residential properties, hotel and commercial building construction.
Throughout the years, the company has delivered over 2,800 housing units with more on the way.
By 2015, Samuel would expand to become the only one in Africa to open a Mariott Executive Apartment, and the only one in Sub-Saharan Africa to have a Marriott branded hotel.
Always one looking for more, Samuel would go on to sign agreements with Marriott International and Hilton Worldwide to develop 3 hotel brands in Ethiopia under his company.
Furthermore, a deal with Globelq to create a solar park with 100MW is being negotiated.
Samuel Tafesse embodies the rags to riches story, as he has grown his company to be one of the largest construction companies in Ethiopia.
Not only one of Ethiopia's richest and a billionaire, but Samuel is also a role model representing what hard work and honesty can bring into one's life.
---
8. Akiko Seyoum Ambaye Orchid Business Group
---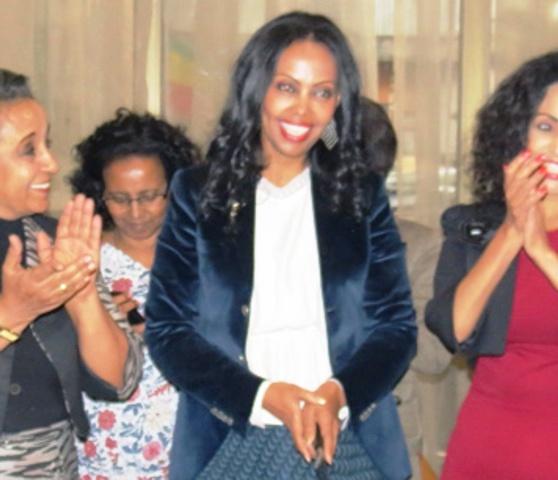 ---
Akiko Seyoum Ambaye, the daughter of the late and well known contractor Seyoum Ambaye, is the major shareholder of Orchid Business Group which was established in 2001.
Orchid Business Group holds government contracts for a variety of highly lucrative endeavors, such as, being involved in the construction of the GERD or Grand Ethiopian Renaissance Dam, the Awash/Kombolcha/Woldiya Railway construction, as well as, many other foundation works and roads.
Furthermore, Akiko's OBG also engages in construction machinery rental, spas, gyms, and logistical works.
Recently, Akiko, along with the Italian Enel Green Power, were to sign a 3,240,000,000 ETB or 120,000,000 USD to develop, operate and build a solar power generation plant in Metehara.
Akiko's deal with the EEP or Ethiopian Electric Power would make her the first Ethiopian to build a privately owned and operated solar plant in the country.
Akiko through the extensive business dealings of the Orchid Business Group cement her as one of Ethiopia's richest and a billionaire.
---
9. Eyob "Joe" Mamo Capital Petroleum Group
---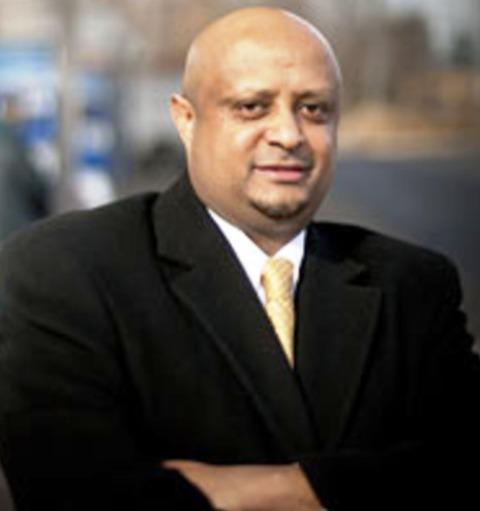 ---
Eyob Mamo left for the United States in 1981 as a young boy. His father, who owned Mamo Kacha a bus transport company in Addis Ababa, sent Eyob to a Dakota boarding school to protect him from the ruling military Derg government.
Today, Eyob also called Joe owns and runs the privately owned Capitol Petroleum Group which controls over 41 percent of gas stations in Washington D.C.
The enterprising Eyob buys his gas from refiners and then sells it to the operators of the stations he owns.
By 2011, Eyob's company was valued at about 788,000,000 USD or 21,000,000,000 ETB.
Eyob "Joe" Mamo is without a doubt a billionaire and one of Ethiopia's riches individuals.
---
10. Suhura Ismail Khan 571 Suhura Khat Sales & Export
---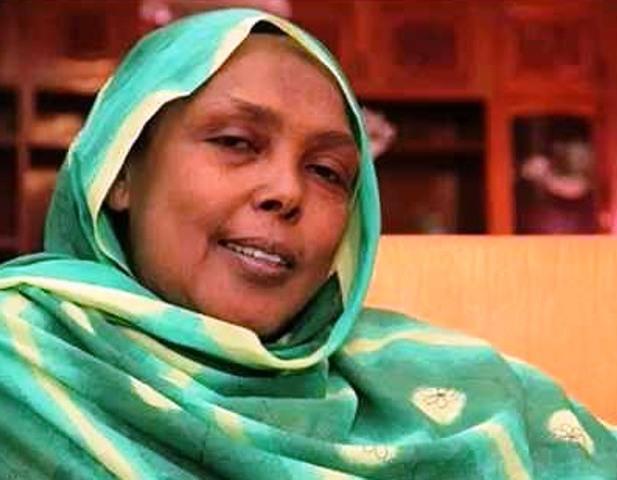 ---
Suhura Ismail Khan was born in the 1960's in the Somali region city of Jijiga in the eastern part of Ethiopia. Following the line of work her parents were in, Suhura upon growing older began her own small business khat dealership.
As a khat street vendor, her profits were very small until she began to explore the business opportunities in the neighboring country of Somaliland.
Over 80% of the people in Somaliland are avid chewers of khat, but due to the harsh climate in the region, the cultivation of khat is not possible, leaving them dependent on Ethiopian khat.
Taking advantage of this huge business opportunity, Suhura was able to quickly expand her business in an explosive manner.
Today, Suhura runs her khat empire from Jijiga with thousands of employees, a multitude of transport trucks, and even an airline of her own (Suhura Airways).
She controls over 50% of the khat market in Ethiopia and is also a leader in global sales of the product.
By 2008, Suhura would pay 37,000,000 USD or 999,000,000 ETB in taxes to the Ethiopian government.
Having ten children, Suhura planned to retire from her business and go on an extended pilgrimage in 2010, but her 4 eldest sons managed to incur losses of up to 1,000,000 Euros in a short period of time.
Seeing this unfortunate management crisis, Suhura returned to the helm of the business.
By 2011, Suhura was selling between 30-40 tons of khat every day and was also using Ethiopian embassies and consulates as a means of organizing sales worldwide.
She has been named Ethiopian Entrepreneur of the Year several times and her accolades in her industry prove that Suhura Khan is one of Ethiopia's richest people.
---
11. Mohammed Al Amoudi Corral Petroleum Holdings/MIDROC
---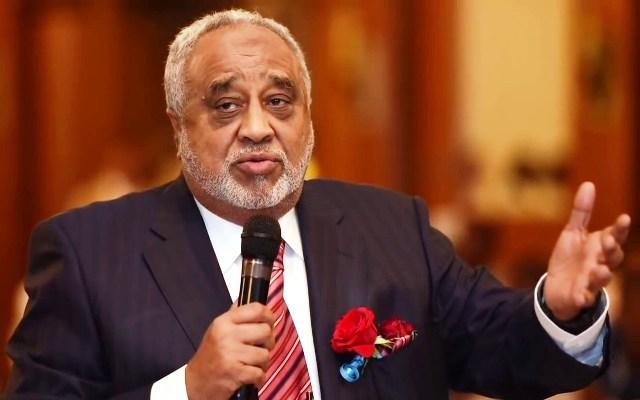 ---
Mohammed Al Amoudi born in 1946 to an Ethiopian mother of Wollo Amhara descent and a Hadhrami Yemeni father is an Ethiopian and Saudi Arabian citizen. He was raised born in north central Ethiopia, in the city of Dessie in the Wollo region, but grew up in Woldia.
Upon coming of age, Al Amoudi would travel to the Kingdom of Saudi Arabia and become a citizen of the country.
Al Amoudi would begin his journey to astronomical wealth by venturing in the fields of construction and real estate.
By 1988, Al Amoudi's company MIDROC or Mohammed International Development Research and Organization Companies would land a 30,000,000,000 USD or 810,000,000,000 ETB contract to build an underground oil storage complex for Saudi Arabia.
From there, he would buy oil refineries in Morocco and Sweden, engage in oil exploration off West Africa, open one of Africa's best hotels (Sheraton Addis), finance a factory to build Saudi's first car, begin gold mining, steel production, tire production and enter the oil market in Ethiopia.
A tireless and true businessman, Al Amoudi would also venture into banking, agriculture, cement production, among a dozen other interests.
He was named as Ethiopia's richest man, the 2nd richest black person in the world, and the 2nd richest Saudi Arabian, all this proves that Mohammed Al Amoudi has earned the title of tycoon.
---
12. Omer Ali Shifaw Nejat International
---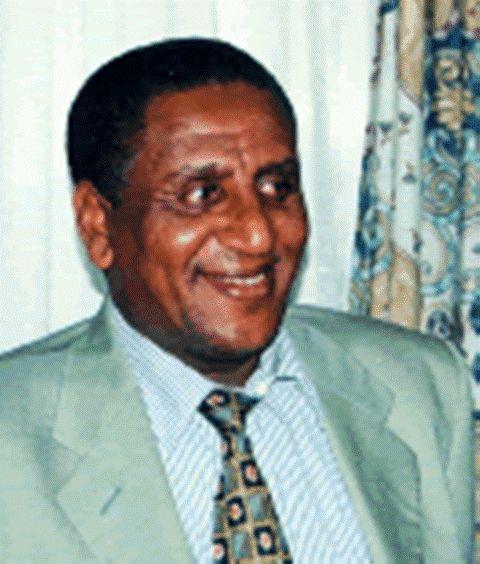 ---
Omer Ali Shifaw began in the spice business but would leave that to open his own company with a paid up capital of 5,000 ETB or 185 USD.
Unfortunately, after five years of running the business, he would be placed in jail by the Derg military government for long years.
Upon his release, finding his children all grown was difficult yet through hard work he would open up a company named after him (Omer Ali), but would in 1990 change the name to that of his daughters: Nejat International.
Beginning with only the import of items to satisfy the local demand, Omer would in 1995 expand to engage deeply within the coffee business.
Omer owns coffee clearing machines, coffee washing stations and plans to start up a coffee plantation.
By 1998, Omer's Nejat International had sales valuing at 198,000,000 ETB or 7,400,000 USD and owned the largest warehouse in Ethiopia with all the latest machineries.
All this and more, has made Omer Ali Shifaw one of Ethiopia's richest men and a self-made one at that.
---
13. Mohammed Ture
---
---
Mohammed A. Ture established his company in 1954 as Ture Chinese Commodities but was later changed to Ture Plc.
The company has been operating in Ethiopia for over 60 years now and is respected throughout for their competence.
Although no longer living, Mohammed Ture's company is run by 6 members of the Ture family.
The Ture business empire is engaged in the import and distribution of hardware, machinery and construction materials, including the installation of small and large scale factories.
To add to this immense business portfolio, the Ture family also has a cement factory, a packaging and printing factory, and an aggregate production facility.
---
14. Ermias Amelga Highland Water/Access Captial, Bank, Real Estate/Zemen Bank
---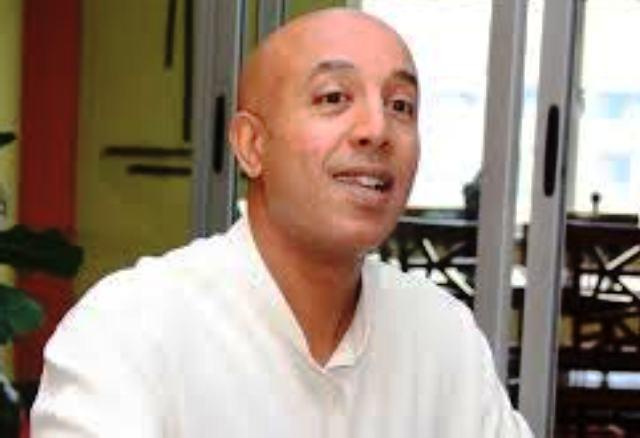 ---
Ermias Amelga was born in Addis Ababa but would move to Egypt and later to Kenya but would return to Addis Ababa to study secondary school and university.
Fluent in Arabic, Swahili, English and Amharic the multilingual Ermias would drop out from Haile Selassie I University after only a year and move to the United States, where he would study and become an economist.
After 22 years away from his homeland, Ermias would return with his experience in Wall Street's stock exchange and start innovative businesses in Ethiopia.
Ermias would create, develop and fund huge and lucrative businesses such as Royal Crown Mineral Water Factory (Highland water), Access Capital, Access Bank, Access Real Estate, Zemen Bank, and Jano Music Band among others.
---
15. Tashitaa Tufaa Metropolitan Transportation Network
---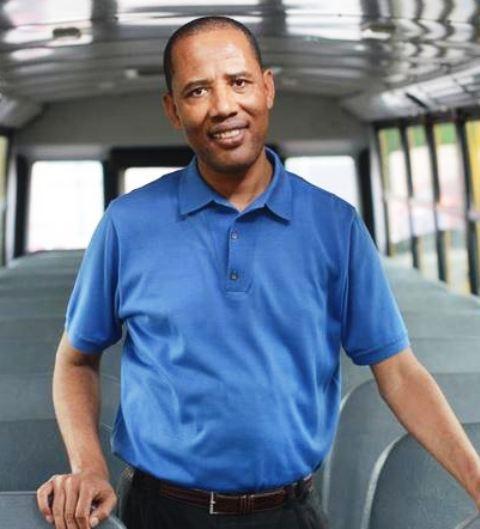 ---
Tashitaa Tufaa grew up on his family's farm in the Oromia region with his 13 brothers and sisters, working there till he came of age.
He would leave the farm and become a school teacher and a political activist. He would soon feel threatened by his political affiliations and move to the United States in 1992, as a refugee.
He chose Minneapolis, a city in the northern part of the state of Minnesota to settle in.
He would start the ardous climb to success by working various jobs, sometimes three at a time.
From a dishwasher to security guard to a factory worker, Tashitaa would work and work and eventually begin his own transportation company in 2003, using his wife's van.
Today, Tashitaa has over 300 trucks and vans, and transports about 15,000 people a day.
His company is now worth 12,000,000 USD or 324,000,000 ETB, making him one of Ethiopia's richest people.
---