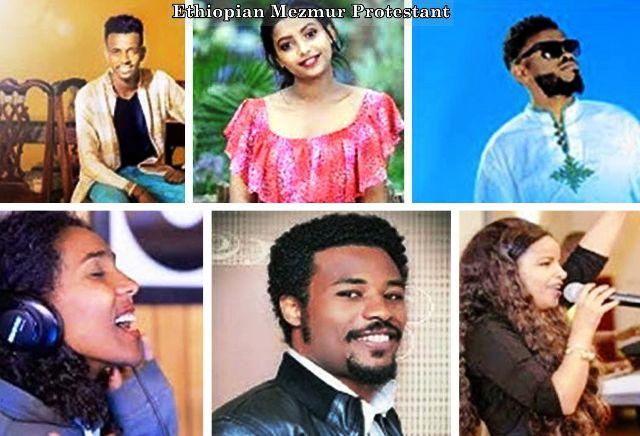 Mezmur Protestant
Mezmur Protestant holds a prominent position in the preaching of Ethiopian Pentecostal Christian worshipers.
Ethiopian Protestants believe that music should be conducted only for God, therefore mezmur or music in the Ethiopian language has no cultural or ethnic boundaries.
Furthermore, Mezmur Protestant has no restrictions as to what instruments or style of music chosen to be used to perform.
---
Old Mezmur Protestant
---
Pioneers such as Addisu Worku were one of the earliest mezmur performers and Misrach Voice Radio was the medium he used to let the masses hear his work.
The Mulu Wongel Church was an early church that began to develop mezmur singers, this in part because it was established mostly by Ethiopians themselves.
By the 1960's, the Mulu Wongel Church began to introduce Ethiopians to Amharic Mezmur Protestant songs as opposed to the foreign language songs which were the norm at the time.
By the 1970's after the government shut down the Mulu Wongel Church, two choir groups (Tsion Choir and Mulu Wongel Choir) continued to develop their mezmur and were soon followed by the Meserete Kristos Church Choir, Mekane Yesus Church Choir and Bethel Choir.
In the beginning, aside from Addisu Worku, there were also other prominent solo Mezmur Protestant singers, some of which include: Dr. Atalay Alem, Eyerusalem Teshome, Gizachew Worku, Tesfaye Gabisso, Shewaye Damte, Dereje Kebede, Tadesse Eshete and Tamrat Haile.
---
New Mezmur Protestant
---
More modern Mezmur Protestant singers include Dagmawi (Dagi) Tilahun of Mulu Wongel Church, Kalkidan (Lilly) Tilahun of Kale Hiwot, and Elias Abebe of Assembly of God Church, among many others.
Instrumental or more commonly known in Ethiopia as classical Mezmur Protestant songs are very popular and Bethel Music Ministry and Fikru Aligaz are some of the most well known.
There are also reggae Mezmur Protestant groups such as the Ahava Gospel Singers and former secular singers such as Hirut Bekele and Muluken have produced mezmurs after their conversions.
Unlike in the past, when Ethiopians had no support when they attempted their own version of Protestant Mezmur, today, there are over 20 digital Christian music studios in Ethiopia, some of which include: Kinnei, Bethelihem, COMNS, Nati, Begena, Albastor, CMM, Exodus, TDS, Shalom, Sami and Langanoo.
SEE ALSO:
---
---
The following are 50 of the best old and new Amharic Mezmur Protestant that we hope you will appreciate.
New Mezmur Protestant
---
1. SAMUEL NEGUSSIE ENDEGENA "እንደገና"መዝሙር Ethiopian Protestant Mezmur 2022
---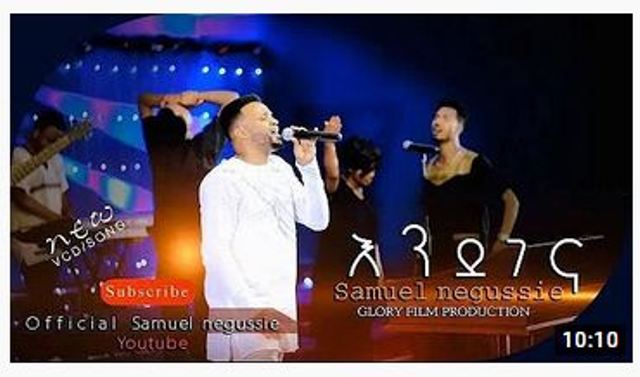 ---
2. Lidya Shewalem - አይቀልብኝም - New Amharic Protestant Mezmur 2022
---
3. New Protestant Mezmur 2022
---
---
4. Ethiopian Protestant Mezmur እጅግ ልብ የሚነኩ መዝሙሮች 2022
---
---
5. አንተ ማለት ለኔ - Ante Malet Lene - Minase Firdawek & Habtamu Taye - Gospel Song 2020
---
---
6. Yakob Million - Beheliwina - በህልውና - New Amharic Protestant Mezmur 2022
---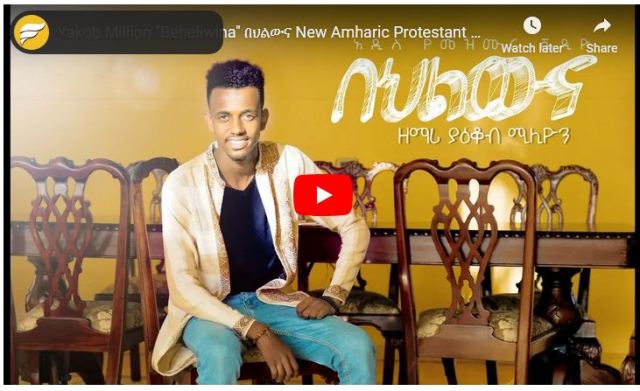 ---
7. Mix - Lidya Shewalem - አይቀልብኝም - New Amharic Protestant Mezmur 2022
---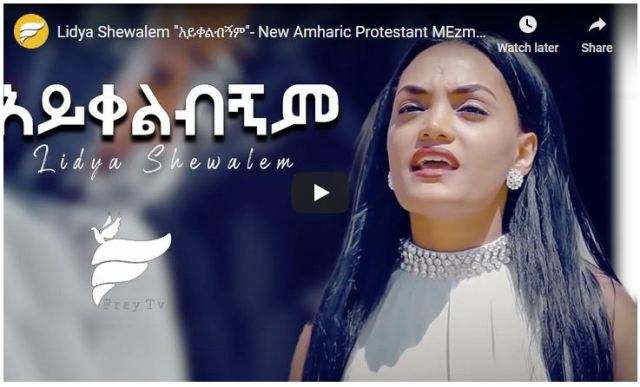 ---
8. Yetaweklign - ይታወቅልኝ) - Esrael Tefera - New Amahric Protestant Mezmur 2022
---
---
9. Lili Tilahun (የሊሊ የድሮ መዝሙሮች ስብስብ #1 አበቱ ጉልበተ ሆይ..)- Amharic Protestant Mezmur 2022
---
---
10. Misgana Eyob - Tasarfaleh - ታሳርፋለህ - New Amharic Mezmur Protestant 2022
---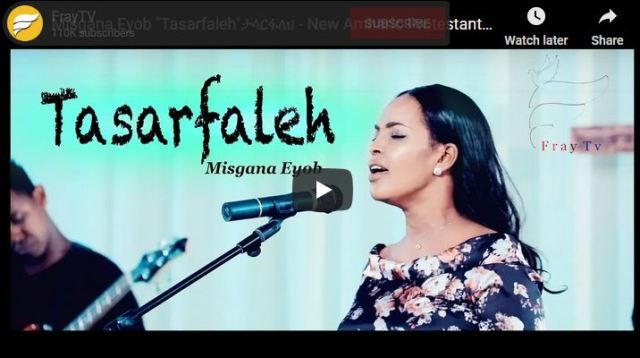 ---
11. Jossy Alamerew - Yene Selam - የኔ ሰላም - New Amazing Ethiopian Gospel Song 2022
---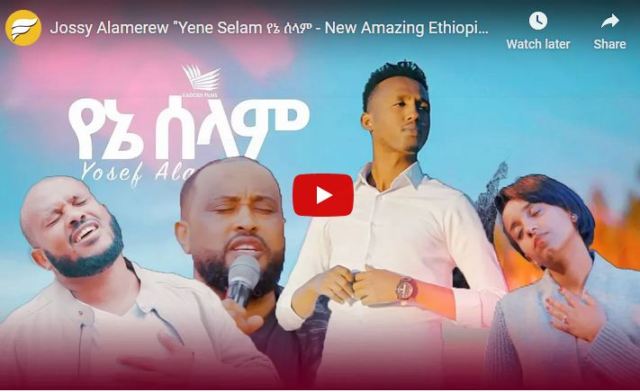 ---
12. Zelalem Tesfaye - አልፈልግም - Alfeligim - New Amharic Mezmur Protestant 2022
---
---
13. Kebron Berhe - Yalant - ያላንተ - Mezmur Protestant 2022
---
---
14.Fenan Befikadu Protestant Mezmur 2020
Mesmur Protestant
---
---
15. Yosef Kassa Protestant Mezmur ይሄ ነው የገባኝ - Yihe Nen Yegebagn
---
---
16.Yezema ስብስብ የተመረጡ ቆየት ያሉ ድንቅ መዝሙሮች Protestant Mezmur Collection Lil Mesfin Awtaru Asfaw እንዲሁም ሌሎች
---
---
17. የማለዳ ፀሎት መዝሙሮች Ethiopian Protestant Mezmur
---
---
18. የመንፈስ እረፍት የሚሰጡ መዝሙሮች - New Amharic Mezmur Protestant
---
---
19. Tsehay Zeleke - Nu Enmeles - ኑ እንመለስ - Mezmur Protestant 2022
---
---
20. የምስጋና እና የአምልኮ መዝሙሮች - New Amharic Gospel Song 2022
---
---
21. Efrem Alemu - New Amharic Gosple Song - Mezmur Protestant
---
---
22. Ethiopian Protestant Mezmur Gospel 2022
---
---
23. New Ethiopian Protestant Song 2022
---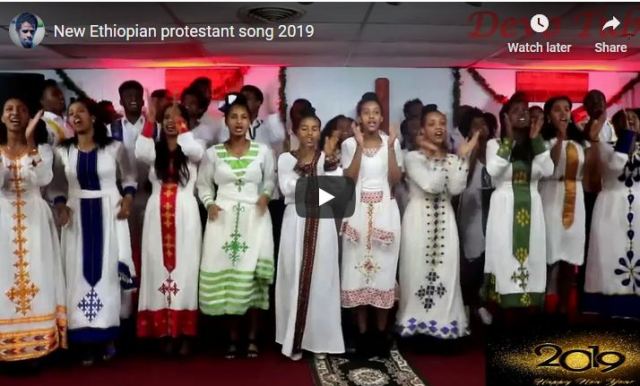 ---
24. Surafel Hailemariyam - እጠብቃለሁ - Etebekalew - New Ethiopian Gospel Song
---
---
25. Daniel Admassu - Wede Kiber - ወደ ክብር - New Amharic Mezmur Protestant 2022
---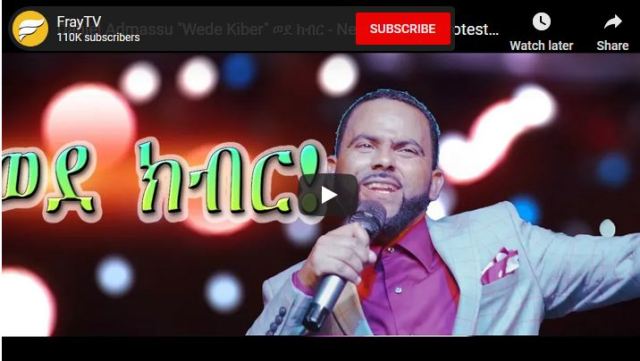 ---
Old Mezmur Protestant
---
26. Old Ethiopian Protestant Mezmur Worship Collection
---
---
27. Ethiopian Protestant Old Collection Mezmur
---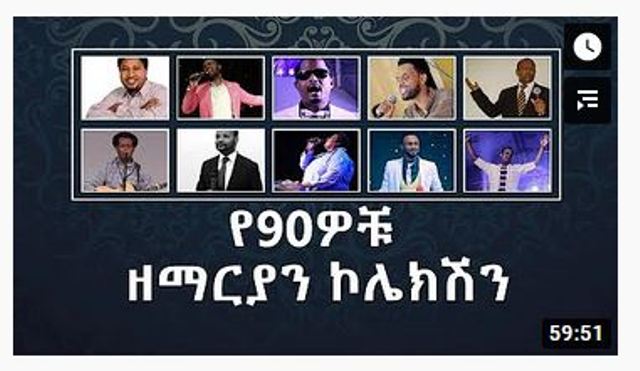 ---
28. የድሮ መዝሙሮች - Old Amharic Mezmur Protestant Collection
---
---
29. Dereje Collection ምርጥ የድሮ መዝሙሮች Old Timeless Amharic Protestant Mezmur
---
---
30. ሲነጋም ሲመሽም - Old Mezmur Protestant
---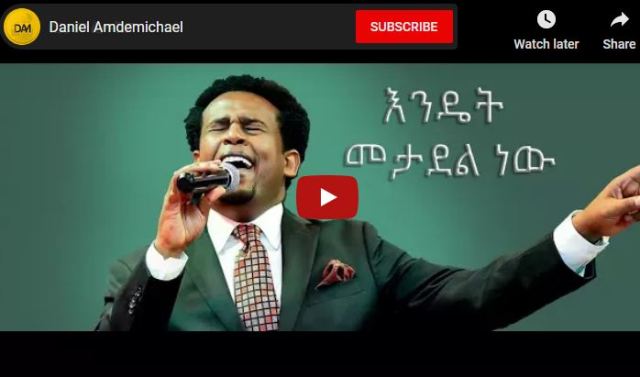 ---
31. Best 90's Old Spiritual Amharic Mezmur
---
---
32. Betty Tezera Old Mezmur Protestant Song
---
---
33. Amharic old Mezmur
---
---
34. ድንቅ ድንቅ የአማርኛ የድሮ መዝሙሮች Ethiopian Oldies Protestant Mezmur
---
---
35. ድንቅ ድንቅ የአማርኛ የድሮ መዝሙሮች ቁጥር ሶስት Ethiopian Oldies Protestant Mezmur Elilta Mezmur
---
---
36. ቆየት ያሉ የአማርኛ መዝሙሮች ስብስብ Amharic Old Christian Mezmur Non Stop Collection
---
---
37. Old Mezmur Protestant Collection
---
---
38. Mesfin Gutu - Ante Yene - Mezmur
---
---
39. ለስለስ ያሉ መዝሙሮች ስብስብ - Slow Gospel Songs - Old and New Protestant Mezmur
---
---
40. ድንቅ ድንቅ የመሰረተ ከርስቶስ መዘምራን መዝሙሮች - Ethiopian Oldies Protestant MKC Choir - Elilta Mezmur
---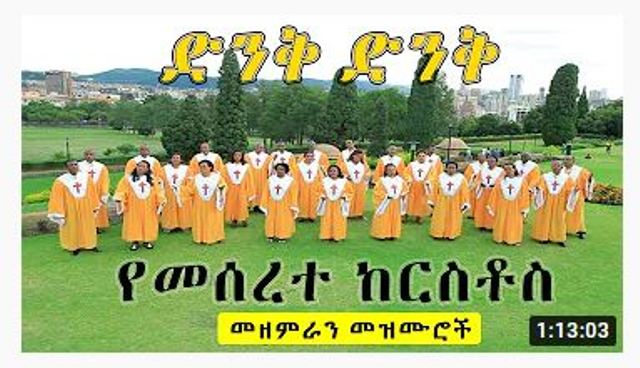 ---
41. የሊሊ የድሮ መዝሙሮች ስብስብ (Lili Tilahun Amharic old songs)
---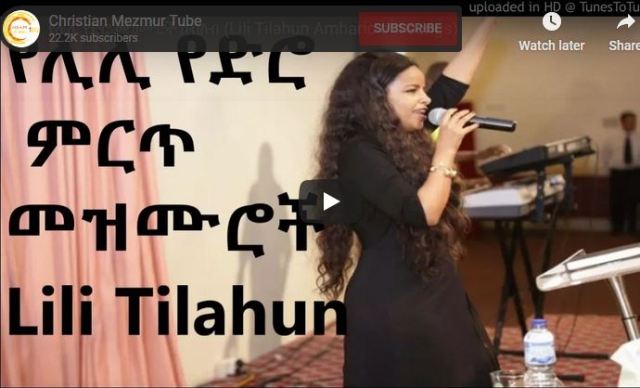 ---
42. የድሮ መዝሙሮች - Nonstop Old Mesmur Protestant Songs Collection
---
---
43. ድንቅ ድንቅ የአማርኛ የድሮ መዝሙሮች ቁጥር ሁለት Ethiopian Oldies Protestant Mezmur - Elilta Mezmur
---
---
44. ድንቅ ድንቅ የአማርኛ የድሮ የኳይር መዝሙሮች - Ethiopian Oldies Protestant Choir Mezmur - Elilta Mezmur
---
---
45. Leyu Neh - Sofia Shibabaw - Old Protestant Mezmur
---
---
46. የድሮ መዝሙሮች (Old Songs Collection)
---
---
47. Gizachew Worku Best Old Mezmur Protestant Song Collections
---
---
48. ኢየሱስ ኢየሱስ - Best Old Amharic Protestant Mezmur
---
---
49. Old Protestant Amharic Mezmur Collection
---
---
50. Tesfaye Gabiso - Amlake Bertatun - Best Old Amharic Protestant Mezmur
---
---