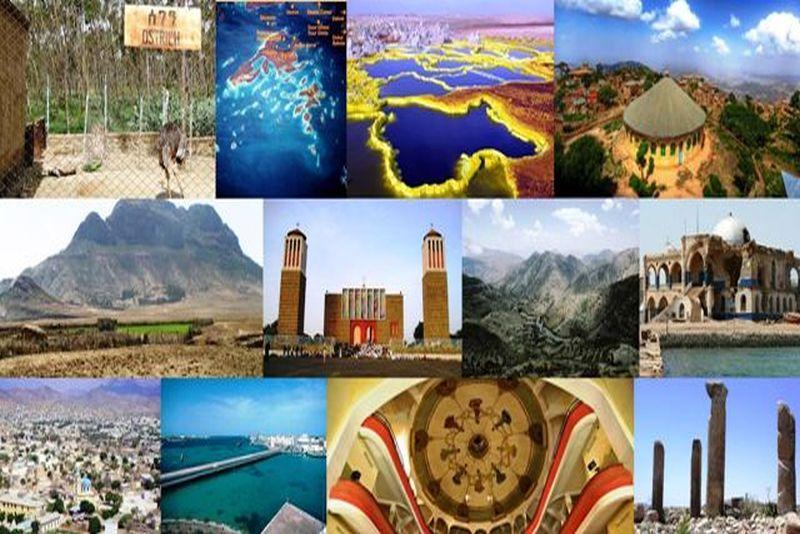 The Best Destinations in Eritrea
Eritrea is a country that has been engaged in a bloody border war with its larger neighbor Ethiopia.
Recently, there have been unimaginable breakthroughs in negotiations between the two countries.
This is largely in part due to the new Ethiopian Prime Minister Abiy Ahmed, who was the first Ethiopian government representative to visit Eritrea in 20 years.
Peace between the two countries is now a done deal, with agreements being signed, borders being opened, phone lines unblocked, the port open for use and Ethiopian Airlines to begin operations again.
With all these new things going on, Eritrea is now open for business. No longer, on a war footing, Eritrea promises to be one of the best tourist destinations in Africa.
Eritrea was also once ranked fifth in Africa as the most appealing locations.
This tiny nation of about 6 million people is located in the Horn of Africa with countries such as Ethiopia, Sudan, and Djibouti bordering her.
The country also has access to the Red Sea, and certain destinations in Eritrea offer a view of architectural and cultural influences from the likes of the Italians, Arabs, and Turks. The best places in Eritrea promise to marvel any tourist or vistor with its many attractions.
Eritrea which means Red Sea in Greek has virtually pristine beaches and natural beauty sites located all over, this is largely due to the underdeveloped tourism industry and strict travel controls.
The following are 15 of the best places to visit for fun and adventure in Eritrea.
---
1. Dahlak Archipelago
---
image credit: eritrea.be
---
The Dahlak Archipelago consists of 126 islands, with only four of them being permanently inhabited.
Dahlak Kebir is the largest of the four inhabited islands with Nora and Dohul following next.
These magnificent islands have been well known ever since the Roman times for their pearls.
Even today a significant amount of pearls are to be had by fishing for them.
Some of the attractions include diverse birds of the sea and a rich marine life, which can be seen by boat, scuba diving, and snorkeling.
Turtles, dolphins, dugongs, sharks and different invertebrates can be seen there.
Due to the underdeveloped tourism industry, expect to witness nature in a pristine condition.
---
2. Danakil Region
---
image credit: viola.bz
---
Famously known as one of the hottest places on earth with a landscape often described as moon like, it is a wonderful example of nature at work.
Thousands of years ago, the desert was part of the Red Sea when the earth's crust collapsed and the ocean flooded in.
The depression reaches 120 meters below sea level and is known as Dallol in Eritrea with lava flows and a scorching sun causing temperatures to reach 145 degrees Fahrenheit or 50 degrees Celsius.
3. Imperial Palace
---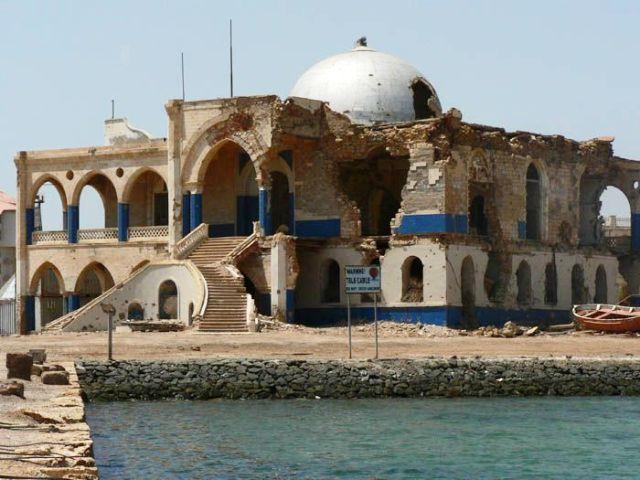 ---
Tigu, an Egyptian fortress lies at the ruins of the Imperial Palace which was built by the Osdemir Pasha a Turk in the 16th century.
A once magnificent building it is now in ruins due to the war between the Eritrea and Ethiopia in the 90's.
The place is still a great place to witness history in its many manifestations, once built for the Turks, then remade for a Swiss adventurer and destroyed in a war.
---
4. Keren
---
image credit: heybrian.com
---
Keren meaning highland is a beautiful mountain city with the majority of the inhabitants being Muslim. The city has many examples of various foreign cultures.
The city is overlooked by a powerful looking Egyptian fortress from the 19th century called Tigu and also has a Romanesque Catholic church among other stylish and unique buildings.
There is also a thriving silver market in the town that would prove to be an interesting find for those interested in unique jewelry.
---
5. Qohaito or Kohaito
---
image credit: explore-eritrea.com
---
An ancient city settled before the Axumite period and believed to be inhabited in as late as the 5th millennium BC.
Having survived till the 6th century AD, it has yet to be thoroughly excavated and researched.
With ancient tombs and columns it is a prime example of the rich history to be found in Eritrea.
---
6. Emba Soira Mountain or Sowera
---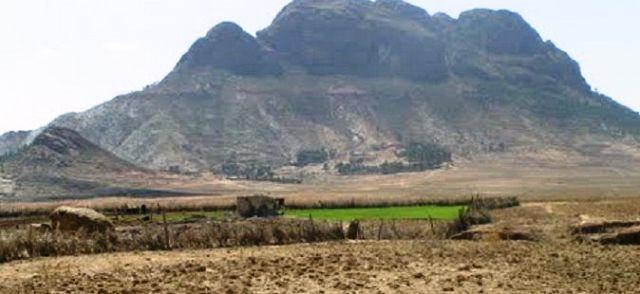 image credit: worldatlas.com
---
It is the highest mountain in Eritrea and located in the southern part of the country.
It can be reached from the city of Senafe on a paved road, but to continue on would mean to take a dirt track that takes several hours to travel.
This will prove very interesting to most people who enjoy hiking and trekking.
---
7. Semenawi Bahri National Park
---
image credit: jauntmonkey.com
---
A wonderful park for those that enjoy nature unaffected by heavy tourist traffic, it only has one paved road but it equipped with recreation centers in three locations.
Some of its many attractions include a wide variety of fauna, flora, and will appeal to any bird watchers, as the park houses many different rare species.
---
8. Massawa
---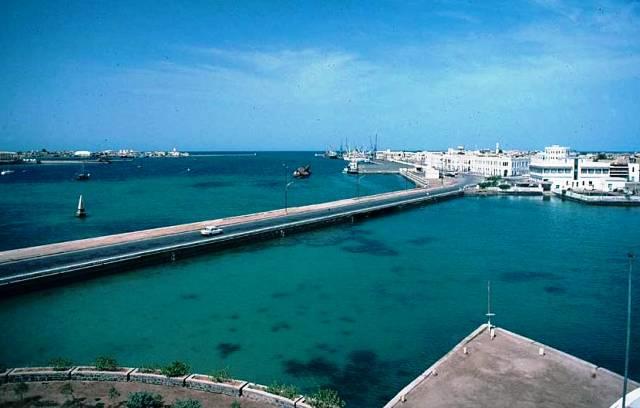 image credit: divexprt.com
---
A city that was renowned throughout the centuries for its port was governed by a series of governments including the Axumite Kingdom, the Medri Bahri Kingdom, the Umayyad Caliphate, Beja Sultanates, the Ottoman Empire, the Khedivate of Egypt, Italy, United Kingdom, and Ethiopia.
It served as the capital of the Italian colony of Eritrea till 1897, when it was moved to Asmara.
With such a diverse amount of cultures ruling the city, one can witness their influence in the cultural and architectural aspects of the city.
Some sites to consider in the city, include the Shrine of Sahaba, the fifteenth century Mosque, houses built of coral, Ottoman buildings, among many others.
---
9. Debre Bizen Monastery
---
---
Founded in 1350, Debre Bizen is considered the most significant monastery of the Eritrean Tewahedo Orthodox Church.
It is located on top of a mountain bearing the same name as the monastery and close to the town of Nefasit.
As one of the most influential monasteries in Eritrea, its library contains various old and valuable manuscripts written in Geez.
---
10. Asmara's Opera House
---
image credit: pinterest.com
---
Built in 1918 based on a design by an Italian architect, it features Romanesque Revival and neoclassicism elements.
It was considered one of the most well known buildings of Italian Asmara, with fascinating paintings adorning its ceiling, roof, etc.
It is still occasionally used and will prove to be a place to be adored by art and theater lovers.
---
11. Asmara Zoo
---
image credit: asmera.nl
---
Although this zoo in Asmara is considered relatively small compared to others, it will appeal to animal lovers, for curiosity if nothing else.
It is located in an area referred to as Bete Giorgis on the way to Massawa city and has a very fair entrance price.
---
12. Enda Mariam or St. Mariam Cathedral
---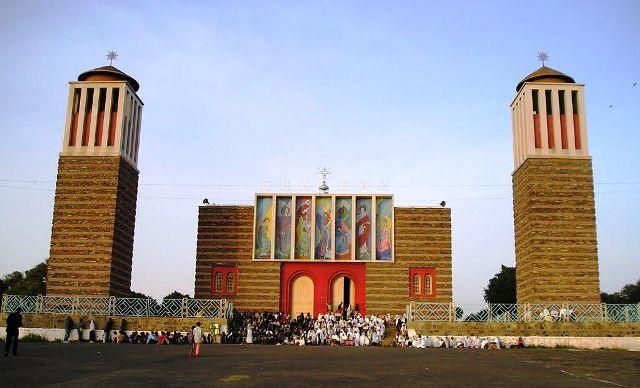 image credit: pinterest.com
---
A church belonging to the Eritrean Tewadeho Orthodox Church in Asmara is reported to have been built prior to the Italian occupation with renovations being made in 1920 and 1938 by Italian architects.
Enda Mariam is a unique and elegant building that hosts religious celebrations such as Nigdet of Saint Mary on November 30th or December 1st annually.
---
13. Red Sea
---
image credit: livescience.com
---
The Red Sea is believed to be one of the most amazing large bodies of water on earth.
In essence, it is a huge basin locked in the north by the Suez and south by the strait of Bab al Mandeb, and cut off from the currents of the Indian Ocean and Mediterranean Sea, therefore having no tidal system.
Eritrea's numerous islands are considered to be one of the world's last untouched tropical paradises.
The country's coasts and islands with their pristine beaches play host to thousands of different fauna and flora, most of which are indigenous.
---
14. Ruins of Metera
---
image credit: commons.wikimedia.org
---
Senafe, an old market town housing the ruins of Metera which is a monolithic church is mentioned in historical documents throughout history.
The area is inhabited by the Saho and Tigrayan people and will prove to be a very interesting place.
---
15. Hawatsu Copse and Reservoir
---
---
Located on the way to the city of Asmara, it is a scenic route that has a broad plain drop low into a reservoir.
Hawatsu is home to birds of various species, such as the Northern Pintail, Wattled Ibis, Gray Heron, among others, making it a prized location for avid bird watchers.
---