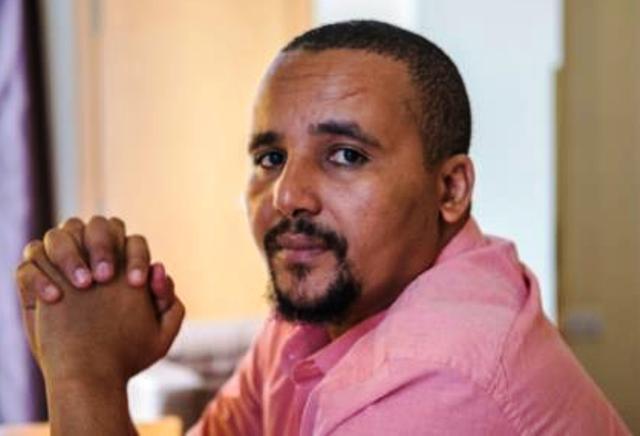 ---
Jawar Mohammed: Background, History, and Profile
Jawar Mohammed: Influential Activist
---
Jawar Mohammed is the energetic, dynamic and controversial political face of the majority of young Ethiopian Oromo's, who now have been given the green light to freely participate in the country's changing political scene.
It is evident that he now has a wide reaching network that spans across continents, namely, the Americas, Europe, and obviously Africa.
Jawar has perfected the art of disseminating his views to reach his massive audience base through the expert use of the many media outlets, some of which he runs.
---
---
His OMN (Oromia Media Network) was a constant source of information for those hoping to hear and watch the news from a TV broadcast that was not associated with the government.
Furthermore, Jawar's handling of Facebook with a following of no less than 1.2 million people, as well as, his skillful use of various other social media tools has helped firmly place him as an important and influential leader in today's ever changing Ethiopian political landscape.
---
Jawar Mohammed: Childhood
---
Jawar Mohammed was born in Dumuga (Dhummugaa), a small and quiet rural town located on the border of Hararghe and Arsi within the Oromia region of Ethiopia.
---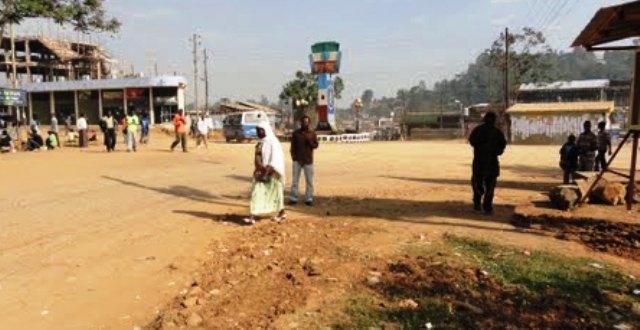 ---
His parents were considered to be one of the first in the area to have an inter-religious marriage. Some estimates claim that Dumuga, is largely an Islamic town, with over 90% of the population adhering to the Muslim faith.
His father being a Muslim opted to marry a Christian woman, thereby; the young couple destroyed one of the age old social norms and customs in Dumuga.
This situation placed Jawar in a unique position at a young age to learn a great deal about society's effect on family through either negative or positive social affairs.
Nevertheless, theirs was a peaceful marriage with both families reportedly doing their best to make one another feel accepted.
Jawar has time and time again stated that this vital aspect of his upbringing has played a crucial role in the shaping of his beliefs towards religious tolerance.
In Dumuga, Jawar's childhood can be characterized as average for the young boys of the area. Young children are expected to spend as much time as they can with their elders, for the specific purpose of gaining knowledge and wisdom.
Jawar, therefore, learned about history, law, and politics from his grandparents and their acquaintances.
One insightful lesson he derived from these interactions were the comparisons that he made of his father's and grandfather's generations.
He believes that elders of his grandfather's generation were more prone to be open and free in their communication with the young, as opposed to his father's more conservative generation.
Yet in still, Jawar claims to have great "admiration and respect" for the people which made up the 60's and 70's generation. He believes them to have been progressive, selfless, and dedicated.
When the time came, he enrolled and attended the town's elementary school but was told to leave and stop his education before completing his studies.
This could be seen as providential, because it enabled him to continue his studies in institutions of greater and greater quality.
The larger city of Assela was Jawar's next move, and there he attended a Catholic school for about a year.
---
---
Constantly in motion, Jawar Mohammed, once again left the Catholic school and enrolled at Cilaalo Secondary School, which he completed in a year's time.
Consequently, Adama or Nazareth, Ethiopia's second largest city and the capital of the Oromia Region, was our young traveler's new home.
Here in this bustling city, Jawar took the High School National Exam, a nerve-racking experience for most Ethiopian students.
---
Jawar Mohammed's Education
---
In 2003, with exemplary results from his life as a young student, Jawar Mohammed, as fortune would have it, got accepted to a college in the affluent country of Singapore.
---
---
Here at the United World College of South East Asia, Jawar began to show his inclination for developing his knowledge for all matters pertinent to his Oromo heritage.
He began by studying Afaan Oromoo, the language of the Oromo's, among his other course work for the college.
The two years Jawar spent in Singapore would see him mingle with students from over sixty countries around the world along with over a hundred languages being spoken.
With his small town upbringing, being thrown into a world full of new cultural and linguistic aspects caused young Jawar to experience the culture shock of his life.
But barriers are made to be broken and Jawar took it to the next level by learning to assimilate into the new environment he was in.
In accordance with this assimilation, he began to take his school work more seriously, and along with it came an opportunity of a lifetime.
Programs offered by the college, afforded him the chance to travel to various countries throughout North America, Asia, and Europe for the purpose of learning from historical sites, gaining experience from volunteering, and organizing conferences that serve the youth.
This life changing experience for Jawar helped him get a better understanding of the world's multi cultural nature and to see how his own country's oft times troublesome situation is far from unique.
Once again on the move, Jawar in 2005, upon completing his studies in the Asian country of Singapore moved to California in the United States.
He furthered his education in the renowned institute of higher learning called Stanford University located in the heart of Northern California's vibrant "Silicon Valley", the hotbed of modern tech, which comprises of companies such as Google, Yahoo!, and Hewlett-Packard.
---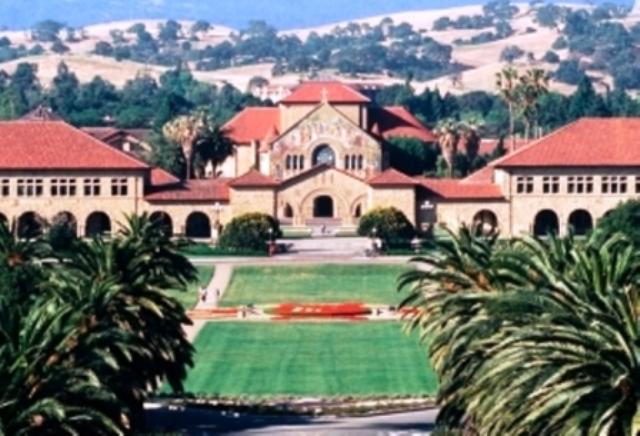 ---
Perhaps his new home was the perfect match for the dynamic Jawar.
It could be inferred that his close proximity to the world's home of tech, led to his expertise in the use of social media and such platforms of communication.
By 2009, Jawar encountered two blessings, one in the form of a marriage to the love of his life, Arfaase Gemeda, and the other an undergraduate degree in Political Science.
---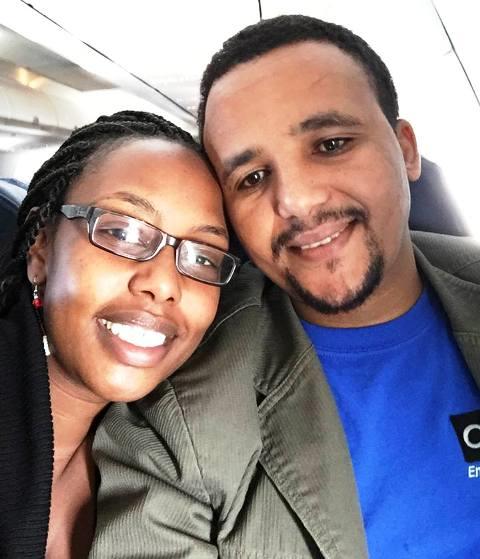 ---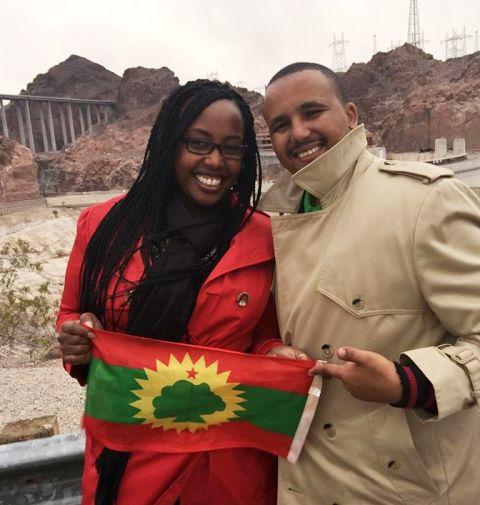 ---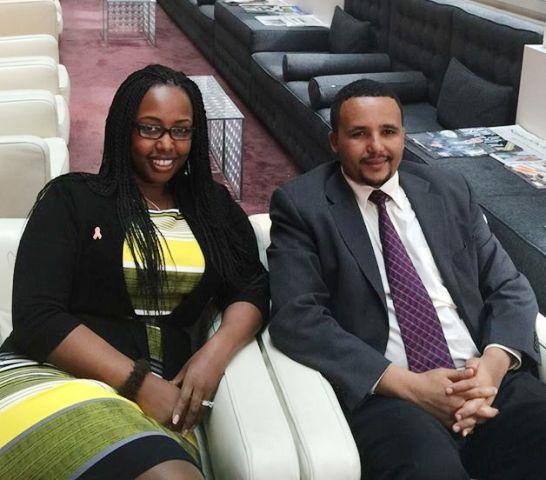 ---
Upon completing his studies in Stanford University, he left for the nation's capital, Washington D.C., and did an internship there.
The ever active, Jawar, went on to conduct his own independent research, till it was time to return to his education for his graduate studies.
He chose to study in another internationally respected institute of higher learning; Columbia University.
Located in Upper Manhattan, New York City, the school is a private Ivy League research university, very suitable for the aspiring researcher and writer.
He went on to leave Columbia Unversity's Graduate School in 2012, claiming that his studies helped give him the philosophical and theoretical understanding to the beliefs and experiences he had already held.
---
Jawar as a Young Activist
---
---
Looking to promote his views and beliefs on Ethiopian and in particular Oromo politics, Jawar began by going on an offensive against the OLF or Oromo Liberation Front, through articles discussing their failure.
The OLF was and is the premiere Oromo opposition group that fought against the Derg communist regime and more recently they have been vehemently attacking the EPRDF or Ethiopian People's Revolutionary Democratic Front, the current government in Ethiopia and their one-time allies.
---
---
Through articles such as "Failure to Deliver: The Journey of the Oromo Liberation Front in the Last Two Decades", Jawar was clearly able to express his views on the Oromo's political situation.
Jawar Mohammed presented himself as an activist at a time when there was an obvious vacuum in leadership, with the OLF disintegrating and Oromo's at large becoming disillusioned.
But here was a young activist who was obviously well educated and had a knack for piecing his ideas in a way that the mass public could easily comprehend.
The fading elder members of the OLF were unable to reverse the organizational and ideological crumbling of their group, leaving the door wide open for a new voice.
---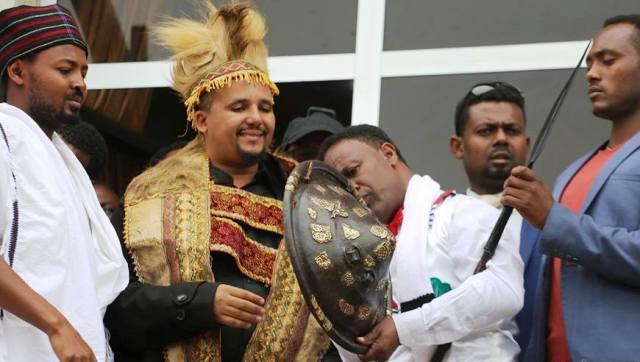 ---
But attacking the OLF and the EPRDF through articles were not to be his only methods of promoting his campaign for the fresh revival of Oromo opposition politics.
---
Jawar as a Youth Organizer
---
The International Oromo Youth Association, was founded by Jawar Mohammed in response to the lack of a coherent and organized Oromo youth group operating within the often polarized Diaspora.
With his earlier experiences in the field of organizing conferences and summits around the globe, he approached the Oromo youth with a naïve enthusiasm for a quick solution to the myriad of problems facing their society.
One of which, was to stay away from the internal politics of the Oromo society, and remain nonpartisan.
Despite this, the youthful energy emanating from both founder and members, enabled the group to grow, and within two years they had successfully completed several projects.
---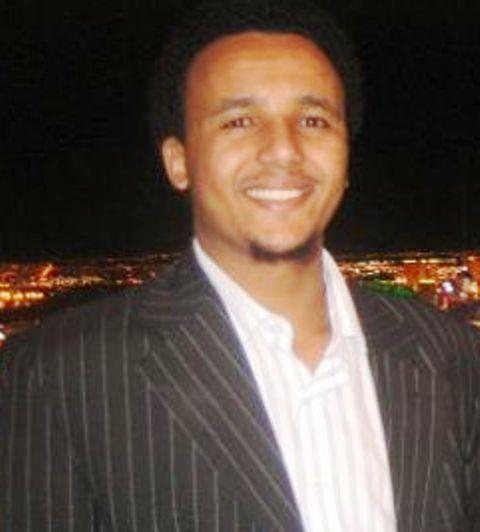 ---
But to grow further, and to affect meaningful change, Jawar knew that he could no longer remain on the sidelines when it came to expressing his ideas on political issues dealing with the overall Oromo issue.
Along with this realization, he also went through a period of self doubt and crisis of confidence, in which, he began to question the adequacy of his knowledge pertaining to all things Oromo.
The next two years of Jawar's life can be characterized as a period of self discovery and learning while keeping free from politics and the youth group.
He attended the prestigious Oxford University in England for a semester, the school is a collegiate research center known for being the oldest university in the English-speaking world.
---
The globetrotter's next stop was India, home of the largest democracy in the world. He studied the inner workings of the Indian's system of voting, election, and other relevant processes.
Jawar also took time to take a close look at how Mahatma Ghandi conducted the "salt satyagraha" or the Indian brand of civil disobedience, in which goals are achieved through non-violent resistance.
---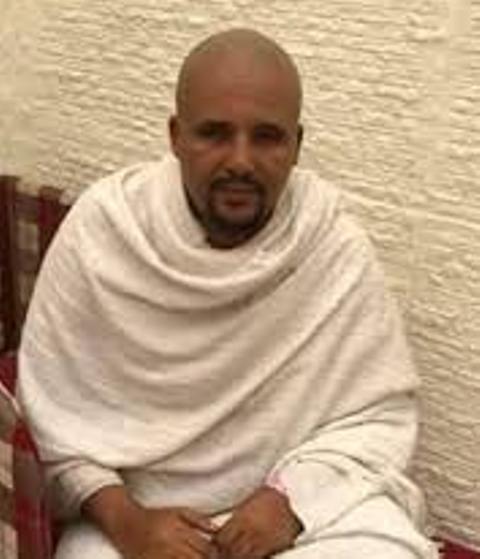 ---
Satisfied with the new knowledge he gained, Jawar then decided to travel back to his homeland of Ethiopia.
At a time when his confidence was at an all time low, reconnecting with his roots must have held special appeal.
He also took this time to gain a clearer, on the ground perspective and understanding of the politics in Ethiopia.
---
Jawar: Core Political Belief
---
In my view, keeping the current state, but changing the political process from one of domination and marginalization to one that fosters a pluralistic, inclusive and democratic coexistence holds the best advantage for the Oromo people and everyone else.

There is no question that the Oromo people have the legal and moral rights to establish an independent state.

But, it is crucial that we rationally evaluate the benefits and costs of such a decision.

It's obvious that the formation of an independent Oromian state would bring an end to the existence of the Ethiopian state and lead to the subsequent disintegration of the over 80 ethnic groups in that country.

Such a scenario would engulf the entire region into chaos.

Even if we assume Oromia can be self-sustaining due to its size and resource, the neighboring people would have a difficult time surviving, and the resulting desperation and inevitable conflict would have drastic negative impacts.

Even if a warring group might not fight the Oromo, being surrounded by such a group would cripple Oromia's economic development and could be a security nightmare – a situation that would undercut any hope of having a democratic, stable and developmental government in Oromia.

Therefore, those advocating this position have the burden to tell us why their proposal is a better alternative to change within the current state.

Liberation to me is about building a foundation for a prosperous, just, democratic and sustainable future. Disintegrating the current Ethiopian state by the removal of any group is tantamount to committing collective suicide, and the Oromo have a vested interest and moral responsibility to prevent such a tragedy from taking place.

It is in our best interest to preserve the territorial integrity of the Ethiopian state, democratize the system, create an inclusive political community, and make the country home for everyone – and we can. We can draw inspiration as well as values and principles from the glorious Gadaa system, the oldest and most egalitarian democratic system in the world.

We are proud of our heritage, so let's share it with our neighbors.

Let's lead by providing an example of a brighter future that all can share. As a majority, we do not lose anything from democracy taking root in Ethiopia, but we have the capability to create a win-win situation for all.

Ending subjugation and empowering the Oromo people are essential for peace and stability of that region.
---
Jawar: Power Through Influence
---
Today, Jawar Mohammed is the Executive director of OMN or Oromia Media Network, which is fully funded by the Oromo Diaspora, and has a board of directors to ensure fairness.
---
---
Obviously, no longer feeling inadequate in his knowledge of topics relating to the Oromo's, we can see Jawar's need to express his views through his quick comments on every political development as they happen.
Through mass media, as well as, social media, Jawar affects responses on issues as they happen.
Recently in Ethiopia, rallies called in his honor saw thousands of people from all walks of life appear to show their appreciation of him.
His dedication and steadfastness to updating the public on every political dynamic in Ethiopia and globally, has earned him the respect of analysts and commentators, as well as, the detestation from some of his contemporaries.
---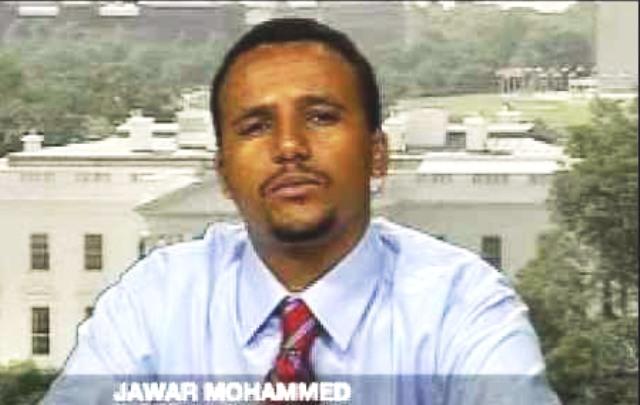 ---
Politics can be very divisive, and Jawar, free with his opinions is a likely target and has attracted a number of attacks against his integrity, his loyalty to a united Ethiopia, and his corruptibility.
---
---
But one thing is for sure, Jawar Mohammed, the proud Oromo activist, politician, inexhaustible writer, and charismatic orator is here to stay, and as Prime Minister Abiy Ahmed's conducts his audacious reforms, Jawar is sure likely to be an integral part of Ethiopia's future.
Currently, Jawar lives in Minneapolis, Minnesota with his wife.
---
---