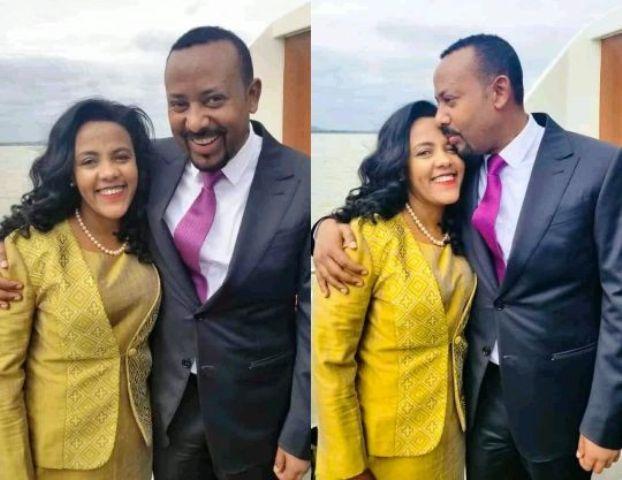 Our First Lady Ethiopia's Zinash Tayachew
The new Ethiopian Prime Minister Abiy Ahmed is now revolutionizing the country's politics, economy, etc.
It is an exciting time for Ethiopians, both those who live in the country and those that are abroad.
For the first time in years, all Ethiopians feel free to travel back to their homeland; even militarized opposition groups are dropping their weapons and returning home.
With so much going on in the country, people are also starting to ask who the new Ethiopian First Lady is.
The new First Lady of Ethiopia is Zinash Tayachew, a native of the ancient city of Gondar.
She met her husband our prime minister when they were both serving in the EDF or Ethiopian Defense Forces.
Abiy Ahmed as is already known was a part of army intelligence.
Today, the Ethiopian First Lady Zinash Tayachew, has made some appearances but still remains a bit of a mystery.
They have three daughters and it is reported that she often travels back and forth between Ethiopia and the United States.
Recently, through the Office of the First Lady, Zinash Tayachew released the following press statement.
The Office of the First Lady, in collaboration with the concerned bodies, plans to work in areas that need attention, especially, child malnutrition, early marriage, abduction, rape and female mutilation. The First Lady pledged to work with full commitment alleviating hurdles that children are facing in education and providing access for all school-aged children. Zinash also envisages contributing to quality education by identifying the challenges of the sector, statement of the Office said. Working towards providing legal support for girls who are sexually abused due to mental health disorder and helping homeless children and elderly people through providing proper health care also the other areas in which the First Lady wants to engage.
---
The following are 10 Photos of Abiy Ahmed's Wife: Ethiopian First Lady Zinash Tayachew.
---
1. Zinash Tayachew in a Crowd of People
---
---
---
2. The Ethiopian First Lady Singing
---
image credit: kegnatube.com
---
3. Zinash with Prime Minister Abiy Ahmed Waving
---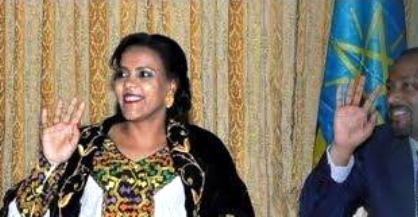 ---
---
4. Ethiopian First Lady Sporting Sun Glasses
---
---
---
5. First Lady Zinash Tayachew at a Press Conference
---
image credit: zoma.info
---
---
6. Zinash Tayachew in Formal Meeting with Former Prime Minister Hailemariam
---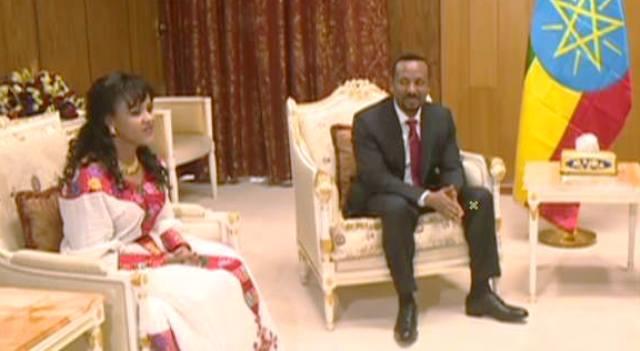 image credit: debirhan.com
---
---
7. First Lady of Ethiopia Zinash and her Children in Older Photos
---
---
---
8. Zinash Tayachew and Abiy Ahmed with Their Three Children
---

---
---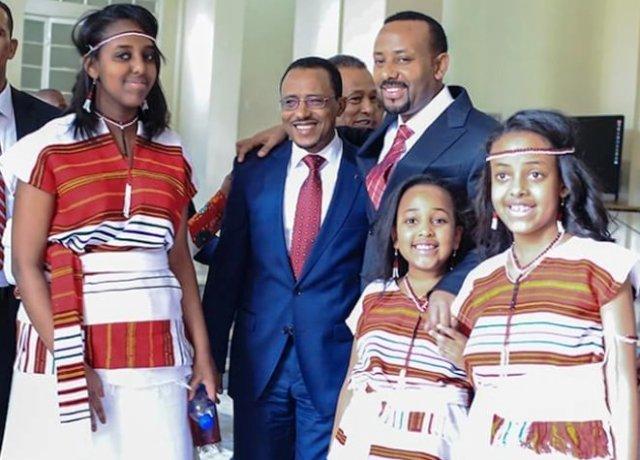 image credit: mereja.com
---
---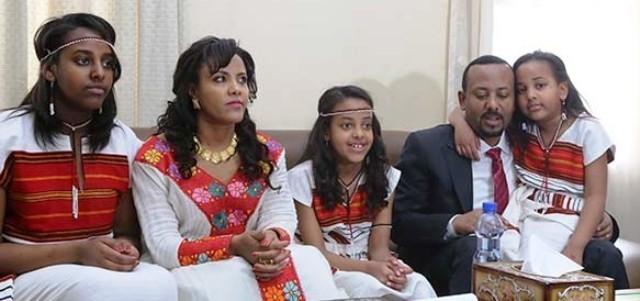 image credit: facebook.com/zinashtayachew
---
---
9. Zinash Tayachew at Office of the First Lady
---
---
---
10. The First Lady Posing for the Camera
---
image credit: facebook.com/zinashtayachew
---
---
---