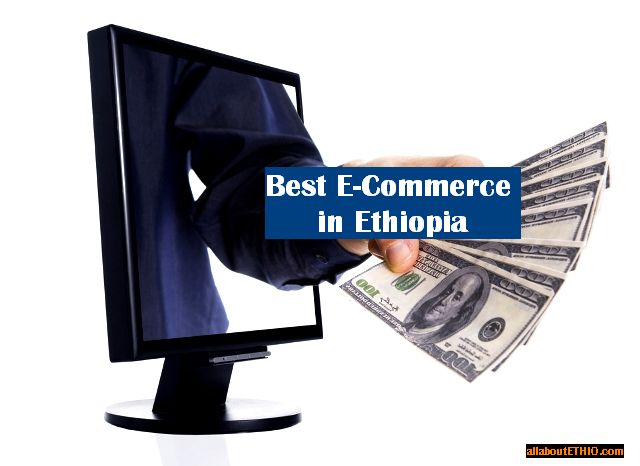 E-Commerce Website in Ethiopia
Ethiopia is a developing country with a rapidly growing market for e-commerce and online shopping.
In a nutshell, e-commerce website in Ethiopia can be defined as the buying and selling of products or services using an internet connection, along with the transfer of payments and information for the purpose of executing the aforementioned transactions.
So far in Ethiopia, the popular social media and social messaging services Facebook and Telegram have served to proliferate an e-commerce ecosystem in Ethiopia, alongside some ecommerce platforms developed by Ethiopians.
Due to restrictions put in place by the government in the past, Ethiopia is not entirely dominated by huge corporations in the US or China.
As the finance, banking, and telecommunications sectors were and are largely controlled by the Ethiopian government, the e-commerce market, which is closely related to these institutions was by and large left solely to enterprising Ethiopians.
---
Related: 10 of the Best Ways to Make Money Online in Ethiopia 2023
---
Ecommerce websites mostly built by Ethiopians are now waging a secret war for the privilege of holding their ground in a free for all fight to expand their presence in this growing Ethiopian e-commerce market.
More recently, with the advent of the new global pandemic in the form of the novel corona virus (COVID-19), more and more Ethiopians are being nudged towards entering this new digital ecosystem.
Purchasing goods and services, and paying your electric or water bills online are no longer something that only Ethio-techies indulge in; these processes have now become the norm as opposed to a luxury.
The government is also racing to join other nations in their push for a well developed online ecosystem, with new regulations termed 'Electronic Transactions'.
These are essentially a legal framework for Electronic Commerce or as it is better known: e-commerce, as well as for the likes of e-receipts and so forth.
Furthermore, the Payment Instrument Issuers Directives is now officially in effect, and this opens up the Fintech and mobile money arena for all non-banks and MFI's.
Also to be expected in the near future are further directives termed 'Payment System Operator', which ultimately will regulate the PoS (Point of Sale) Operators, m-PoS operators, non-bank ATM's (Automated Teller Machines), online payment processors, payment switch operators, and all relevant payment aggregators.
We have prepared the following we believe to be the best ecommerce platforms in Ethiopia at the moment and they include B2C (Business to Consumer e-commerce), C2C (Consumer to Consumer e-commerce), B2B (Business to Business e-commerce), as well as, popular market places in Ethiopia.
---
Top E-Commerce Sites in Ethiopia
---
---
---
Mekina is a car buying and selling platform that has been around for a while now. They are considered by many to be the top in this field.
The simplicity of their ecommerce platform makes it attractive and has sustained it through the years.
All one has to do is:
1. Take good pictures of the inside and outside of the vehicle.

2. Fill out the descriptions.

3. And make their payment through bank deposit or mobile pay.

4. Then verify by calling them on social messaging apps.
Their prices are about 400 ETB/11.77 USD for thirty days or 800 ETB/23.53 USD for thirty days including ten days of featured ads.
Mekina can be accessed through their website and apps.
---
---
---
Megebeya is an online e-commerce vehicle marketplace in Ethiopia. One can find a large array of automobiles on their site.
Buyers and sellers can all access and use the site by contacting the administrator or navigating through their portal. At Megebeya you can find car for sale in Ethiopia.
---
Deliver Addis is a food delivery e-commerce platform in Ethiopia that has been around for over 2 years but is just beginning to catch their flow.
They partner with restaurants and grocery stores and have a delivery price with an average of about1.74-2.64 USD /50-90 ETB.
Their operation is straightforward; you begin by registering with them through their website or apps, which are available on Google PlayStore and Apple's App Store.
You then, browse through their partner restaurants and groceries, select what your order will be and wait for them to deliver.
Currently, Deliver Addis claims that due to changes in the terms and conditions of their payment processor, they have stopped accepting cards for the time being, but hope to resume the service.
In the meantime, they accept the following: Amole/Dashen Bank, CBE - Commercial Bank of Ethiopia, Nib Bank, Zemen Bank.
Deliver Addis also has a reward points system, in which the more you use their service the more opportunities you have to enjoy free deliveries.
---
---
Addis Mercato is an Ethiopian e-commerce and logistics company that was created by a group of bright individuals with over 25 years of experience in the sectors of technology, retail and supply chain.
They offer products ranging from groceries, clothing, electronics, Ethiopian-made arts and crafts, household appliances, and furniture.
Addis Mercato can be accessed through their website, with payments being accepted in the form of PayPal, Mpesa, CBE Birr, Visa, and MasterCard.
---
---
Brundo is an e-commerce platform in Ethiopia that managed to be creative in their offers to the public.
Currently, they offer clients various services, such as: a customizable virtual online store for vendors wishing to sell their products through Brundo, online charity fund collection system, and an online e-ticket selling platform in Ethiopia that offers check-in and tracking.
The products Brundo has on offer can be delivered anywhere in Ethiopia and the payment methods they accept are as follows: HelloCash, YenePay, CBE Birr, Amole, EnquPay, PayPal, MasterCard and Visa.
---
---
Zmall is an online shopping and delivery platform catering to Addis Ababa residents.
They offer many businesses to choose from through their apps and website platform. Zmall also lets you follow your order by tracking it on app.
It shows you the store accepting the order, when the order is about to be ready, and then the actual delivery of your order.
Depending on the distance of the delivery, Zmall charges about 0-3km/60 ETB/1.77 USD, 3-6km/80 ETB/2.35 USD, and 6-9km/135 ETB/3.98 USD.
Zmall supports Amole and ETTA Corporate Card.
---
---
Asbeza is an Ethiopian online convenience store, and they claim to be completely independent from the supermarkets.
Their objective is to make groceries conveniently available at your doorsteps and currently, they offer items from all categories, i.e. fruits, vegetables, etc.
Asbeza accepts a variety of secure and trusted offline payment methods that vary depending on the client's needs.
1. Payment on Delivery: Drivers accept the payment when they deliver the order.

2. Local Bank Offline Payments.

3. International Credit Card Payments.
Asbeza charges 96 ETB/2.82 USD for orders amounting up to 1000 ETB/29.40 USD for next day deliveries and 160 ETB/4.70 USD for same day deliveries.
Price increases according to order quantity.
They claim that thier maximum time of order delivery to your door step is within 24 hours.
---
---
HelloMarket is an online ecommerce shopping platform in Ethiopia, which is a part of the hello ecosystem (HelloCash, BelCash, etc.).
Their selection of goods include: leather products, coffee, apparel and accessories, shoes, jewelry, tools and hardware, household goods, furniture, sporting goods, beauty and personal care, gourmet, homemade seasonings and more.
They also offer to deliver their products throughout Ethiopia within the span of 3 working days.
They accept cash on delivery, as well as HelloCash and can be accessed via their website and/or 8420, their phone number, making them a bit unique from the rest of the online shopping platforms.
---
---
In response to the hardships faced by many Africans unable to order online from major international retailers, DHL launched their flagship DHL Africa eShop.
Ethiopia is included in their list of African countries, making it now possible for Ethiopians to shop from over 200 British and American retailers, such as Amazon, Macy's, Walmart, etc.
DHL being a delivery and logistics company proudly boasts that it can deliver any product through their DHL Express within 5 to 14 days.
Unfortunately, they only accept PayPal, MasterCard and Visa.
---
---
Fetan Mart is an Ethiopian online shopping platform that differs from the other companies, in that they regulate the entire process from inventory to online order and delivery.
They utilize their own warehouses, mini buses, and motorcycles.
Their delivery charge is free and they tend to focus on single niche markets, which for the time being are general appliances for the home.
---
---
Qefira is an online classifieds platform serving clients in Ethiopia.
They encourage individuals and business across different categories to sell their products through them.
They allow up to five free listings, and then begin to charge.
Qefira also offers to advertise product and services on their site by registering your business with them.
They can be accessed through their website.
---
---
Deamat, with their partners in the payment sector (Amole, M-Birr and Hello Cash) is an online e-commerce shopping platform focusing on agricultural products.
It was launched in the Tigray region of Mekelle, but has expanded operations to Addis Ababa, their focus is to bridge the gap and connect small holder farmers with end consumers.
Deamat's range of services include offering meat, fruit, herbs, vegetables, and so forth with delivery prices for Mekele city being .88 USD/30 ETB and for Addis Ababa, 3.82-5.59 USD/130-190 ETB.
Their ecommerce platform is available on their web page and they accept cash on delivery, as well as, Hello Cash, M-Birr, and Amole.
---
---
Mercato Online is another Ethiopian e-commerce marketplace that offers its clients general products and delivers within the Addis Ababa area of a 5km radius.
They can be accessed through the following mediums: website and Google PlayStore.
---
---
---
Utopia is another entrant to the Ethiopian online food delivery ecommerce sector.
The products on offer at their site include groceries, beauty products, household items, etc.
Shipping costs are currently free if you plan to use Utopia as a resident of Addis Ababa, because they use their own couriers.
They are available through their website and phone calls and accept cash on delivery.
---
---
FloMart is an extension of FloBiller, which provides a convenient bill payment platform for services related to ecommerce in Ethiopia.
They have now expanded and created FloMart in an effort to join the online grocery and shopping delivery platform industry.
They can be accessed through their app on Google PlayStore and payments can be transacted using Visa, MasterCard, etc.
---
---
Sheger is part and parcel of the mekina.net automobile website and app platform, as well as the lesser known betoch website.
They can be found on their website.
---